IGP redeploys Kano CP to Ebonyi over allegations of corruption
2 min read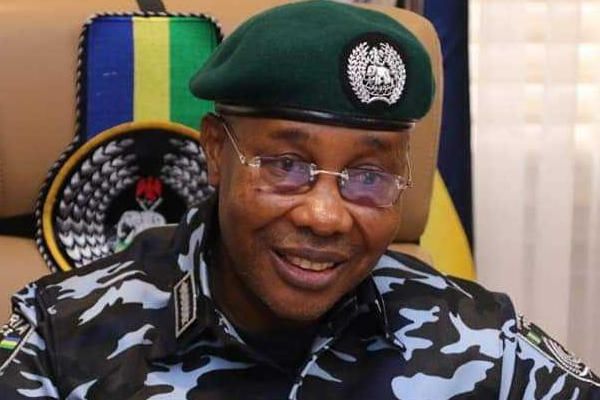 The Inspector General of Police, Alkali Usman, has redeployed the Kano State Commissioner of Police Abubakar Lawal to Ebonyi State, following allegations of corruption against him by senior police officers in the state.
In a signal with reference number: TH.5361/FS/FHQ/ABJ/V.T3/87 released Friday evening, the IGP posted the Ebonyi State Police Commissioner Aliyu Garba to replace Mr Usman with immediate effect.
News Band gathered that senior police officers in the Kano State Police Command had cried out over the CP's alleged corrupt practices, a situation that prompted the IGP to order discreet investigation into the allegations.
Sources familiar with the situation also said the IGP also personally sought audience with some officers in the command, who confirmed the allegations against the CP.
According to inside sources, the CP, upon posting to Kano in August, reviewed all the "lucrative cases" in the command and transferred them to his office and also "taxed" strategic departments and divisions under the command on "huge weekly returns".
The new Kano commissioner of police is a graduate of BA History from University of Sokoto, and holds Masters of Art in International Law and Diplomacy from the University of Science and Technology, Port-Harcourt, Rivers State.
He was enlisted into the Nigeria Police Force in the year 1990 as a Cadet Assistant Superintendent of Police, Cadet ASP, at Police Academy (Annex) Kaduna State, trained for 18 months and was posted to Oyo State Command as Admin Officer.
He was later transferred to Niger State Command in 1992 where he became the ADC to the then governor of Niger State, Musa Inuwa.
Mr Garba served in various capacities of the force and attended several professional courses in law enforcement, crime prevention/control and management within and outside the country.
He was one-time Deputy Commissioner of Police Welfare, Department of Finance and Administration, Force Headquarters, Abuja, DCP Research and Planning Force Headquarters, Abuja, the Deputy Commissioner of Police Zone 2 Headquarters, Lagos.