How Ikpeazu is funding 3 Abia governorship candidates to retain state — Report
2 min read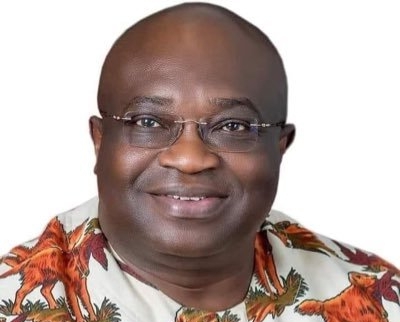 Rattled by the impeding loss of his anointed governorhip candidate in the forthcoming 2023 General elections, findings have revealed that the governor of Abia State, Okezie Ikpeazu has undertaken the sponsorship of two other gubernatorial candidates in order to retain stronghold of the state.
This Newsband can authoritatively report that governor Ikpeazu not oblivious of the crisis tearing his party, the Peoples Democratic Party in the state which started as a result of the ward three-man ad-hoc delegates which produced the party's flag bearer, Prof Uche Ikonne coupled with the governor's abysmal performance in office, decided to sponsor two other gubernatorial candidates namely; Enyinnaya Nwafor of the Young Progressives Party (YPP) and Professor Gregory Ibe of the All Progressives Grand Alliance (APGA).
Enyinnaya and Gregory both former Chieftains and members of the PDP, ditched their former party and joined their current party's YPP and APGA respectively.
A source, an aide to the Abia governor who pleaded anonymity revealed that although many would ascribe the recent party primaries as the reason for the departure of both Enyinnaya and Greg from the PDP, the source however disclosed that contrary to such notion, the leaving of both former Chieftains was clearly hatched plan of Ikpeazu who has since deployed state resources in sponsoring all the three candidates.
The aide also disclosed that Ikpeazu remained upbeat that any of the candidates who emerges as governor of the state in 2023 will still be to his advantage. Apart from the PDP crisis, governor Ikpeazu who is fully aware of voters disposition to reject his anointed candidate, Ikonne at the polls due to the his failed administration, decided to fund the governorship campaigns of YPP and APGA candidates.
Ikpeazu is also afraid that the grassroot support being enjoyed by the Action Peoples Party (APP) candidate Hon. Mascot Uzor Kalu and Labour Party (LP) candidate, Dr Alex Otti is a red flag to his agenda.
Reports from the cities of Umuahia and Aba shows that a lot of Abians are dissatisfied with the performance of Ikpeazu and are willing to accept any candidate not associated with the outgoing governor.
According to publications by Integrity Group(IG), no political party has a chance more than the other on the upcoming election. However, it named four parties which includes PDP, YPP, APP and LP as the parties most likely to produce Ikpeazu's successor