How Buhari's ministerial nominee Henry Ikoh was prosecuted for N2.3b fraud in 2010
2 min read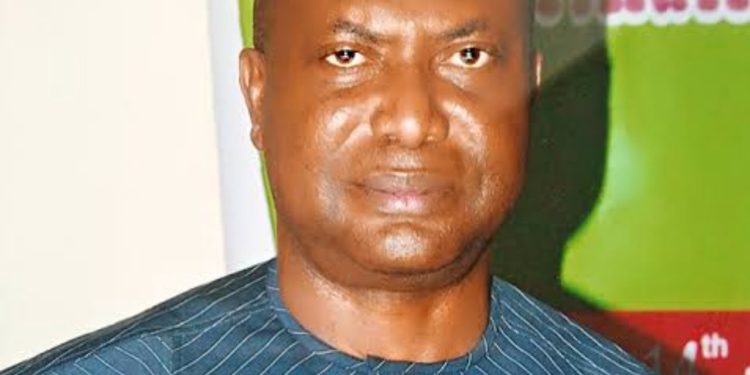 Henry Ikoh, who was recently nominated for a ministerial position by President Muhammadu Buhari had been tried and prosecuted for fraud before, according multiple media reports.
Ikoh, a former Commissioner in Abia State was prosecuted by the Independent Corrupt Practices and Other Related Offences Commission (ICPC) in 2010 in a N2.3 billion fraud involving him, Vincent Ogbulafor, a former minister and former national chairman of the Peoples Democratic Party (PDP) and three others.
At the time, Ogbulafor was the Minister of State for Economic Affairs and was supervising National Economic Intelligence Committee, NEIC, set up by the Federal Government to verify debts owed to local contractors.
ICPC had charged Ogbulafor to court for conspiring with four others to defraud the Federal Government N2.3billion, in 2001. They had acted as a ring, according to the ICPC.
The anti-graft agency headed by a former Justice of the Supreme Court, Justice Emmanuel Ayoola at the time listed other alleged accomplices as Emeka Ebilah, Henry Ikoh, Jude Nwokoro and Emmanuel C. Bosah, adding that all of them operated as a ring.
While each of the accomplices was indicted for their role in the fraud, the Commission disclosed how much they all received as kickbacks.
The commission which gave details of how the alleged fraud was orchestrated said the modus operandi of the alleged ring members was a pro-rata sharing of the proceeds of the crime after each successful deal, a report by Vanguard newspaper in 2010 revealed.
ICPC said that each time monies were shared, each ring member had his account bloated by millions of naira depending on the role played in the deal.
In a five-year investigation, the Commission showed that during the investigation of the petition against Ogbulafor, Ikoh and others, they verified certain sums of monies for companies which executed no contract for the Federal Government.
The companies and the amount allegedly verified for them are as follow Henchiriko Nigeria Limited – N82,631,093.41; DHL Consultants – N11,519,906 and Chekwas Industries – N6,286,800.
At the time the various sums of monies were verified for the companies while Henry Ikoh appeared before NEIC to present the alleged forged contract documents for verification of the debt purportedly owed them.
"Henry Ikoh appeared before NEIC to present the forged contract documents for verification of the debt purportedly owed Henchiriko Nigeria Limited by the Federal Government and for his role he was paid the sum of N7.5million only while Jude Nwokoro, the fourth accused was delegated to receive the payment on behalf of Henchiriko, Paul Ahmed Bassil, ICPC lead counsel told the court during the hearing of the case.
During the course of the case, the ICPC applied to withdraw all the charges against Ikoh. He was later made a prosecution witness against Ogbulafor and others.
Both Ebilah and Ikoh, according to the ICPC returned their share of the loot and were presented as pieces of evidence against Ogbulafor and others in court.