How Anambra based Bitcoin lord floored EFCC in Federal High Court
4 min read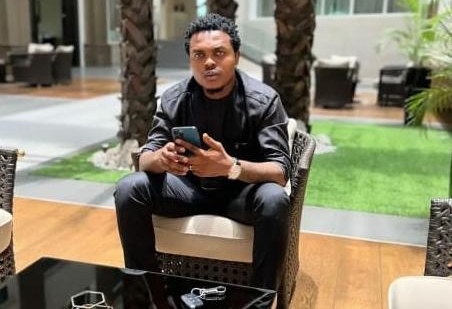 …salutes legal officers on diligence
An Abuja-based cleric and General Superintendent of Renewal of Grace Ministry International, Pastor Yohanna Paul has charged Nigerian youths to imbibe uprightness as a way of life in whatever vocation they choose.
Pastor Paul who dropped the wise counsel in Awka Friday afternoon in a lecture titled, "Crypto Currency, Youths and the emerging cashless world" noted that living a sincere and confident lifestyle leaves one without any fear or apprehension in life whatsoever.
The gathering which was put together by members of The Emerging Markets Association of Nigeria (TEMAN) urged youths to get busy with their brains and hands, especially now the economy of Nigeria was comatose.
The cleric commended friends of the famous Awka-based Crypto currency czar, Messrs Linus Williams Odinaka Ifejika, popularly known as B-Lord for standing up for his right and engaging the Economic and Financial Crimes Commission (EFCC) for his wrongful arrest, unnecessary detention and falsely accusing him of engaging in unwholesome transactions and internet fraud.
Chairman of the occasion, Dr Chris Udeka praised High Chief Law Ugwunna,V. I. C Okeke Esq, K. C. UmeOkafor Esq, I. A. Maikaho Esq, K. C. Nwokoro and O. H. Hammed Esq for diligent and efficient legal representation on the matter.
He urged youths to see Crypto currency business/trading as a genuine line of business for interested persons, particularly now that the government and Central Bank have published the official enabling guidelines.
B-Lord had consequent upon his wrongful, unwarranted arrest, embarrassing parading before the world, and seizure of some of his exotic choice cars on August 31,2020 on mere trumped-up charge of internet fraud floored the Commission at the Federal High Court, Enugu Division.
Celebrating his legal triumph in the social media, Blord had declared, "I finally defeated and deflated @officialefcc in Federal High Court. My cars and properties have been released to me. Never believed at my age I will be fighting the Federal Government but I have to fight for what is mine. This is proof that the Nigerian justice system works."
Our investigation revealed that many individuals and corporate citizens sleep on their rights, hence organs of the government often get away with actionable illegalities. A Calabar, Cross River State based bitcoin trader-Henry Umoren admitted that he was among the lot stakeholders who strongly doubted that anything good would come out of the litigation back in 2021.
But here we are, after about 20 months legal fireworks, B-Lord has triumphed.
It was also learnt that the victory threw the Crypto currency traders all over the nation into a frenzy.
So far B-Lord's Instagram followers has increased to over 1.8 million since the positive verdict, garnering over 90, 000 views within hours and his page flooded with expressions of joy, happiness and felicitation.
Blord's wife, Francisca Linus, in her post stated, "Let it be known that any act of defamation on his name will not be tolerated. The justice system still works, don't be subdued by intimidation. Know your rights and fight for it."
Another bitcoin trader, Jerry Omonuwa from Edo state saluted B-Lord Ifejika and the legal team for their diligence, doggedness and perseverance in the face of the usual disenchantment, loss of faith and financial inhibition that often stop most citizens from seeking legal redress in the face of obvious illegal actions and unwarranted meddlesomeness by most government agencies.
Mrs Iruka Chukwuma, an Awka housewife who claimed to have known B-Lord Ifejika for a long time said she knew from the onset that the EFCC operatives we're chasing the wind. That bitcoin business was in its infancy and many people were oblivious of its operation, hence see the operators as "dubious", "internet fraudsters", and or an extension of "yahoo yahoo".
Unfortunately it was a smart internet oriented very lucrative virtual business, especially for its earliest entrants.
Mrs Chukwuma, while giving kudos to the Federal High Court, for its incisive and erudite verdict commended the legal team of High Chief Law Ugwunna Chambers for their efforts and successful prosecution.
The Anambra- based Bitcoin Lord, popularly known as B-Lord beaming with hearty smiles said he was happy the court has clearly shown there's still hope for the common man in the country.
He sent special thanks to Barrister K. C. Umeokafor specially, and the rest prosecuting legal team who worked round the clock to get justice for him even in the face of obvious opposition and challenges. "It's God Almighty that would reward them abundantly…", he prayed.