Halloween stampede in Seoul leaves at least 150 dead
2 min read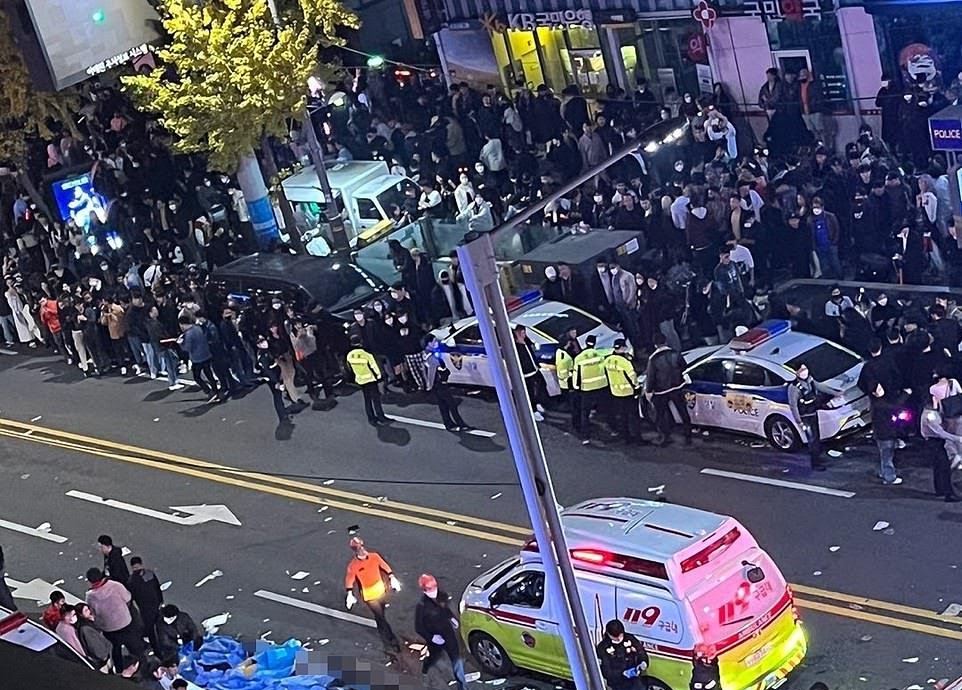 More than 150 people were killed in a stampede at a Halloween event in central Seoul, officials said Sunday, with South Korea's president vowing a full investigation into one of the country's worst disasters.
The crowd surge and crush hit in the capital's popular Itaewon district, where police estimate as many as 100,000 people — mostly in their teens and 20s — went to celebrate Halloween Saturday night, clogging the area's narrow alleyways and winding streets.
President Yoon Suk-yeol declared a period of national mourning Sunday, telling the country in a televised address that "a tragedy and disaster occurred that should not have happened".
He said the government "will thoroughly investigate the cause of the incident and make fundamental improvements to ensure the same accident does not occur again in the future".
"My heart is heavy and it is difficult to contain my sorrow," he added, before he visited the scene of the disaster and spoke to emergency workers.
Eyewitnesses described being trapped in a narrow, sloping alleyway, and scrambling to get out of the suffocating crowd as people piled on top of one another.
The fire department said at least 151 people, including 19 foreigners, were killed in the stampede, which occurred around 10:00 pm (1300 GMT).
Most of the victims were young women in their 20s, it said, adding that 89 people were injured.
The Interior Ministry said most victims had now been identified.
"The high number of casualties was the result of many being trampled during the Halloween event," fire official Choi Seong-beom told reporters at the scene, adding that the death toll could climb.
Seoul authorities said they had also received 355 reports of missing people by early Sunday