Gov Uzodinma destabilizing S'east APC by monopolizing Tinubu's campaign — Onwe
2 min read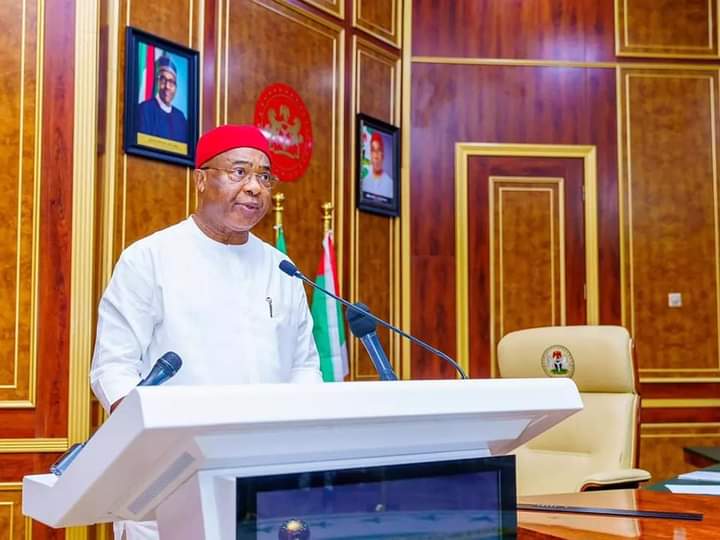 A chieftain of the All Progressives Congress (APC), Chief Chidiebere Onwe has accused Governor Hope Uzodinma of neglecting the South-East leaders of the party in scheme of things ahead of the 2023 presidential election.
Onwe, in a statement signed by him accused the governor of unilaterally calling a Zonal meeting of the party without a recourse to other leaders of the party in the zone including Governor Dave Umahi of Ebonyi State and Gubernatorial candidates of the party in the South East.
He described the alleged actions as capable of destabilizing the party in South East and called on the National Working Committee and the presidential candidate of the party, Bola Ahmed Tinubu to take immediate actions that will stem the potential crisis.
"As a concerned party faithful, I feel it is duty bound to alert the NWC of the party and our presidential candidate, Bola Ahmed Tinubu on the need to forestall the festering of any crisis in the South East zone of the party.
"This action becomes necessary in view of the new schism rearing its head in our zone. It is our immediate concern to ensure that all hands are deck to halt the growth of needless crisis that will negatively affect the health of our party in the South East Zone ahead of the presidential election.
"In this respect, I take due notice of the invitation to meetings unilaterally summoned by His Excellency, Hope Uzodinma, with no recourse whatsoever to some prominent leaders of the party from the South East geopolitical zone including my Governor — Engr. Dave Umahi. This development if not arrested may signal the beginning of terrible developments in our zone.
"Hope Uzodinma is promoting a selfish agenda in our Zone. He holds meeting in secret with unpopular elements ignoring high profile leaders in the Zone. This action of Governor Uzodinma has angered prominent leaders in the Zone with most of them promising to abandon the presidential candidate of the party, Asiwaju Bola Ahmed Tinubu if nothing is done to urgently address the ugly actions of the governor.
"My interest is majorly to ensure that our party is insulated from any unnecessary crisis and therefore urge the NWC and the presidential campaign council to take immediate actions in this respect." He said