Gov Udom Emmanuel woos international support for Atiku
1 min read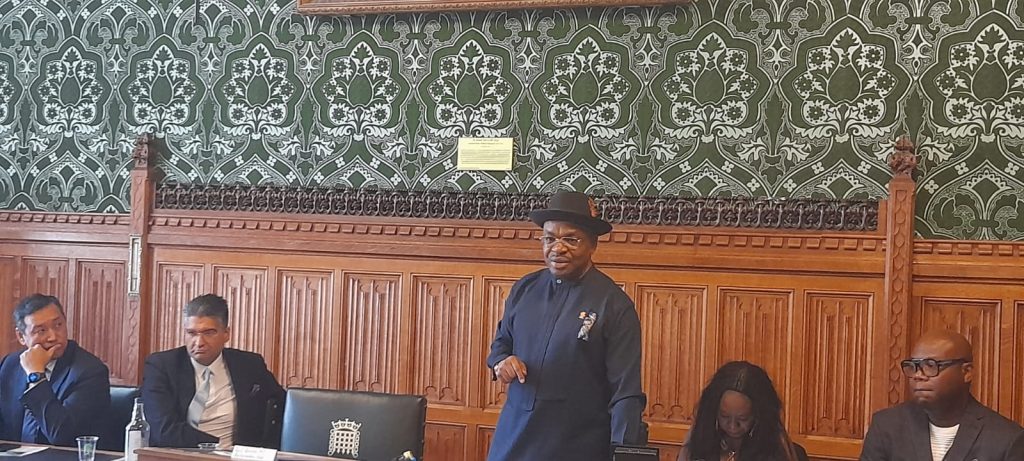 Governor Emmanuel Udom, the governor of Akwa-Ibom State and chairman of the Peoples Democratic Party Presidential Campaign Council, has said Nigeria needs a leader with a cross knowledge of both the public and private sector to lead the country out of its socio economic challenges.
Udom while speaking on Wednesday at the 7th London Political Summit held at the British Parliament, stated that he accepted to be the chairman of the PDP presidential Campaign Council because he believed the former Vice President and PDP presidential candidate, Atiku Abubakar has the right political and economic experience Nigeria needs to make it the biggest economy in Africa.
The governor said that Nigeria's unity depends on the wellbeing, economic power and security of the country. He further said that the Peoples Democratic Party and its presidential candidate Atiku Abubakar will restore Nigeria's economy and rescue the country from insecurity and mistrust threatening it's unity.
AIT's Tunde Alabi who was at the British Parliament in Westminster London reports that the governor assured members of the british parliament, British investment comnunity and Nigerians in the Diaspora that Atiku Abubakar's government will open up Nigeria's economy for foreign investment, promote equity, justice and fairness.