Goodbye uncle George O. — By Emeka Ugwuonye
9 min read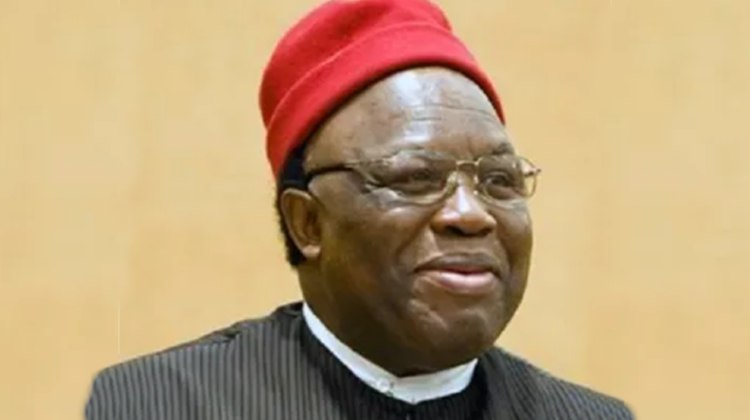 I am deeply saddened by the announcement of the death of Ambassador George Obiozor. His last known public function was as the President of Ohaneze Ndigbo. Before then, Obiozor had held countless public positions including as the Nigerian Ambassador to the United States, which position ended in 2007.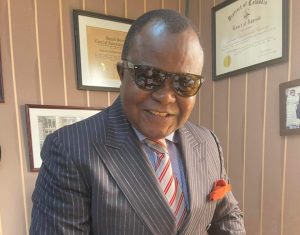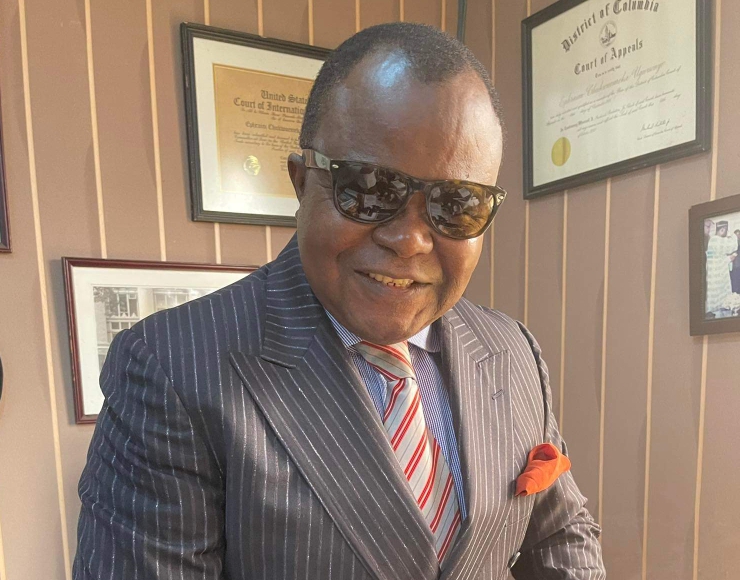 I met Obiozor personally in 2004 after he arrived in Washington, D.C. as Nigerian Ambassador. By then, the Embassy of Nigeria in Washington had been my client for three years prior. It was Ambassador Jubril Aminu that appointed me counsel to the Embassy in 2001. (I was never an employee to the Embassy, just a lawyer they hired to represent them and their country each time they had a case in the United States).
It was so easy for Obiozor and me to get along well because, first, he was an pleasant and humorous person. He was also very intelligent. And finally, he was one of the closest friends of my Godfather, Chief Abdulazeez Ude, and Ude had told him to expect to meet me in Washington.
Though Obiozor did not hire me to represent the Embassy, he was in office during the time when I represented the Embassy in a number of real estate transactions. This gave the false impression that an Igbo Ambassador hired an Igbo lawyer to represent the Embassy of Nigeria in those transactions. That was one of the cruel and cynical dummies Omoyele Sowore sold to gullible Nigerians through his Sahara Reporters. In fact, Obiozor was on vacation in Nigeria when his second-in-command, Ambassador Udoh, gave me the instruction on those transactions.
Obiozor and I became co-victims of the vicious lies and smear that Sahara Reporters was sponsored to peddle. He and I were falsely accused of corruption and sharing of 1.5 million dollars of supposedly Nigerian Government money. Even though the 1.5 million was a fee legitimately earned by my firm, Obiozor, when he became aware of the controversy, advised me to just give it back to them, that the people I was dealing with were dangerous and highly corrupt people. But I refused to give the money back: why should I forego my money? In his cavalier manners, Obiozor called me and while laughing, he said to me: "Emeka Ugwuonye, this is going to be the controversy of your life". He was right. The controversy over the 1.5 million dollars did become the controversy of my life. The EFCC, corruptly using Festus Keyamo, prosecuted me for 10 years in Nigeria (for what happened in Washington). Though they lost every case they filed against me because there was no merit to their cases, they almost destroyed my life and my family in the process.
Obiozor and I remained in contact after he returned to Nigeria. But out of personal ethical concerns, I kept a distance from Obiozor after the issue of the 1.5 million rose in 2009 because I knew that Festus Keyamo would like to use a person like Obiozor as a witness against me in the EFCC cases. And the only reason Keyamo would like to use Obiozor against me was just to embarrass Obiozor and humiliate the Igbos. All the other officials of the Embassy then, such as the two Heads of Chancery I worked with (one Mr. Paul Pwol from Plateau State and one Mr. Hasan Yusuf from Katsina State) all refused to testify against me because they told Keyamo that Emeka Ugwuonye was innocent and they could not testify against him. Festus Keyamo chose Obiozor as his only witness, even though he knew that Obiozor had left Washington before the issue of 1.5 million dollars arose. And Obiozor could not refuse to testify against me because he would be accused of protecting a fellow Igbo man. Obiozor, like many Igbo men in the Nigeria Government, are desperate to avoid being accused of standing for a fellow Igbo on grounds of tribalism. So, Obiozor was conditioned to go out of his way to show that he did not treat an Igbo person more favorably than he would treat non-Igbos. This is one of the biggest moral dilemmas for every prominent Igbo person in Nigeria. They want to be more Nigerian than non-Igbos. And they do this in every conceivable way. If Ambassador Jubril Aminu had not appointed me counsel to the Embassy before Obiozor came to Washington, I am certain that Obiozor would never have appointed me or any other Igbo man as counsel to the Embassy of Nigeria, for the fear of being accused of favoring a fellow Igbo. Don't blame Obiozor for this – we Igbos are all like that.
The day Obiozor came to court in Abuja to testify against me, I was conducting my defense in person. I knew he had no first-hand information or knowledge of the transaction in question. I knew his testimony would be only a hearsay. I felt pity for Obiozor. I could see the fear in the man's eyes because he did not know what I might do to him inside the witness-box. Obiozor, having known me for years as a trial lawyer in Washington, was familiar with what I could do to a witness during cross-examination. He was not sure whether I was still a friend or whether I would treat him as an enemy given that he had been blackmailed into testifying against me in court. Also, I wasn't sure initially how to handle Obiozor as an adverse witness in court. An instinct told me to tear him to pieces and show him to be a senile old man that knew very little and lacked the courage to refuse the pressure for him to lie. But another instinct told me that since he would not be an effective witness to the EFCC, anyway, I should be kind to him and treat him still as Uncle George, our friend.
After Obiozor finished testifying against me, and I was to cross-examine him, Obiozor was visibly terrified. This was a man that was usually confident and sure of himself. But the moment I was to cross-examine him, his fears were palpable. But I realized that trying to disgrace or humiliate Obiozor in the witness-box would be to further the malicious and vicious intents of Festus Keyamo. Taking down and rubbishing the leader of Ohaneze would do no good to the Igbos, and that might have been what Keyamo and his handlers wanted. Bearing this in mind, I asked Obiozor only three harmless but effective questions in cross-examination. The third and last question was: "Ambassador Obiozor, is it correct to say that all you testified in this court today about the 1.5 million dollars was what people told you, and not you know first-hand?" He answered: "Yes, that is what I was told". I then turned to the Judge and said: "My Lord, I have no further question for this witness". Obiozor could not believe that that was all. In fact, I had with me in court, in my file, a recommendation Obiozor had once written for me and in which he described me as the best lawyer he had ever met. I was tempted to show it to him and ask him if he was drunk or lying when he wrote that about me. All his fears about the hostile and embarrassing questions I might ask him did not materialize. When Justice Chizoba Orji, of the presiding judge, told him to step down from the witness-box, he waited until the judge repeated the instruction for him to get down from the witness-box.
Today, as I read about Obiozor's death, I feel grief. I remember the good old days. I remember how funny Obiozor was. I remember the funnies things Obiozor would say: For instance, on one occasion when we had a dinner event at the Ambassador's residence and many Nigerians were in attendance, we were all drinking Champaign. There was only one bottle of Dom Perignon left, only other brands remained. Obiozor came and grabbed the Dom Perignon and pulled me by my hand. As we retreated to a more private space in the residence, he said to me: "My brother, let's move away from those Africans before they finish the Dom Perignon". I also remember his advice, some of which I did not understand until lately. For instance, he once told me that to be tolerated is not the same as to be accepted. He explained to me that as an Igbo man I was only being tolerated in Nigeria, that I was not quite fully accepted. I didn't understand that then.
Obiozor's life, in my assessment, has been quite a revealing irony. He and Dr. Okadigbo, his dear friend, belonged to the Zikist school of thought, which believes in one-Nigeria. They believe that Nigeria as a reformed, just and equitable country is much better than Nigeria broken up as hostile neighbors. While he understood and sympathized with the alternative school of thought led by Ojukwu in 1967, Obiozor believed that Zik was right. (By the way, it is important to know that Ojukwu moved away from his school of thought and joined Zik's school of thought before Ojukwu's death. Hence, Ojukwu said: "I will fight again, but, this time, to keep Nigeria one".) Not only that Obiozor was my friend and my uncle, I am also a Zikist.
Obiozor served Nigeria with all his heart and with all he had. He was loyal to President Obasanjo to a fault. Yet, in the end, Obiozor got nothing from Nigeria, not even from Obasanjo. In 2008, when I visited Nigeria and realized that Obiozor was not offered anything in the government, and that he was living a struggling life in an apartment in Lekki, Lagos, I was moved by pity to donate 10 Million Naira to support an NGO he had set up in Imo State. I wondered then: how could a man with so much knowledge and experience and years of honorable service to Nigeria fall back to a position where he was struggling to set up an NGO in Imo State of all places. It then occurred me what the fate of the Igbos in Nigeria has been like. Loyalty to Nigeria for an Igbo man is unrewarded. Yet, the Igbo man has no alternative than to seek for a better and equitable Nigeria, not for Biafra. And therein lies the core of the irony.
When Obiozor was appointed the head of Ohaneze, I saw it an unfortunate way for a circle of his life to close. He gave his life to Nigeria. He was trained in University of Columbia. He was a professor of International Relations. He was a man of the world. Yet, it was the enclave of the Igbo tribe that he ended up in, as the Ohaneze leader. And even at that, he was made the leader of Ohaneze for the wrong reasons. One of the top Igbo politicians who worked to ensure that Obiozor would become the Ohaneze leader confided in me that the reason they chose Obiozor was because he was too old to nurse any political ambitions of his own. He was also so poor that he would be malleable. He pointed at Dr. Nnia Nwodo, immediate former head of Ohaneze, as a contrast, whom he told me had the ambition of becoming the Vice Presidential candidate for Atiku in the 2019 elections. In other words, Obiozor was chosen as Ohaneze leader because he was too old and too poor and incapable of having political ambitions of his own.
Today, as I read of the death of George Obiozor, I have mixed emotions. I honor him for the great mind he had. I honor him for his friendship. I thank him for his humors and advice. Yet, I regret the way he was treated by Nigeria. I regret how his circle closed. May God accept his soul and may he rest in peace. Goodbye Uncle George O.
Emeka Ugwuonye is a Harvard trained attorney and founder of Due Process Advocates International