Flood submerges 12 communities in Edo
1 min read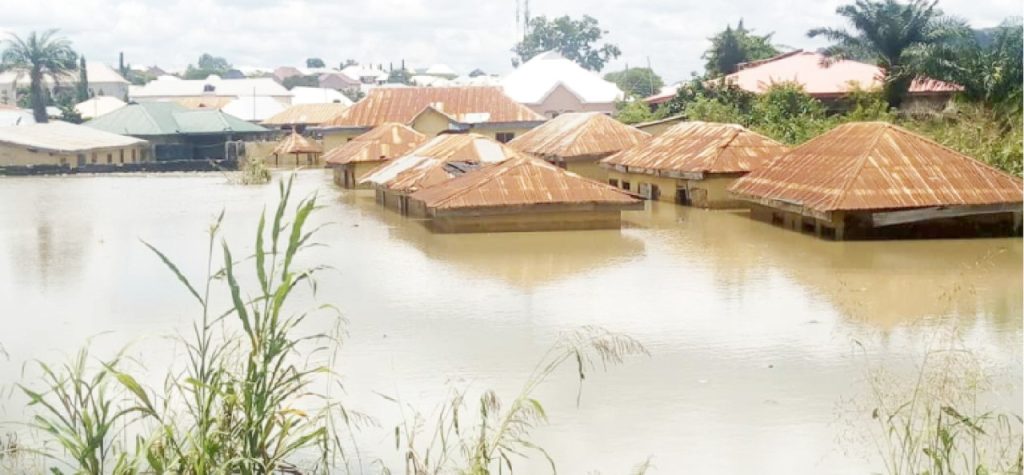 No fewer than twelve communities mostly in Etsako Central and Etsako East local governments of Edo State have been submerged by flood as River Niger overflowed its banks.
News Band gathered that the affected communities were Udaba-Ekphei, Anegbette, Ukpeko Orle, Ofukpo, Agbabu, Osomegbe, Udochi, Yelwa, Ake Island and Ifeku Islay.
Farmlands of agricultural produce like rice, cassava, vegetables, potatoes, ground nuts and others have been completely submerged by the flood.
Residents said churches, mosques, markets and schools have all been submerged by flood and called on the state and federal governments.
A resident of Udaba community, Mr Isaac Omoaka, said the flood was worse than the 2012 flood.
When contacted, the Edo State Commissioner for Special Duties, Osasere Evboumwan, said relevant agencies had visited the places and were compiling their reports.
On his part, the Head of Operations, National Emergency Management Agency (NEMA) in Edo State, Dahiru Yussuf, said, "We have a local contact in the local government area who gives daily reports on what is going on here.
"We have food and non-food items for people to be evacuated to assist them. We are ready to move in.