Fire razes warehouse in Onitsha
1 min read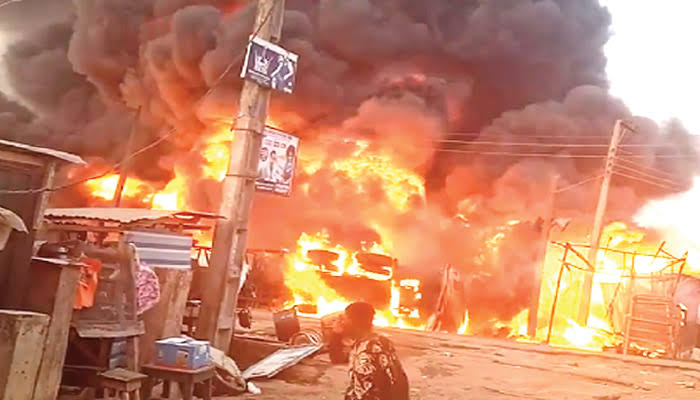 Fire on Tuesday gutted a warehouse in a three-storey building at 64 Venn Road in Onitsha, Anambra State.
The unfortunate incident was confirmed in a statement signed by the Anambra Fire Service chief, Martin Agbili, on Wednesday.
He said the fire service received a distress call of fire outbreak in a three-storey building at about 9:46 p.m. on Tuesday.
"We immediately deployed our fire trucks and our diligent firefighters to the scene of fire. The cause of the fire is unknown and no life was lost," Mr Agbili explained. "The fire partly affected the building and affected the goods at the ground floor as many vacuum flasks in the warehouse were destroyed."
Agbili further added that firefighters were able to control the fire from spreading to other buildings around.