Festus Keyamo is an indictment on the Nigeria's SAN club
4 min read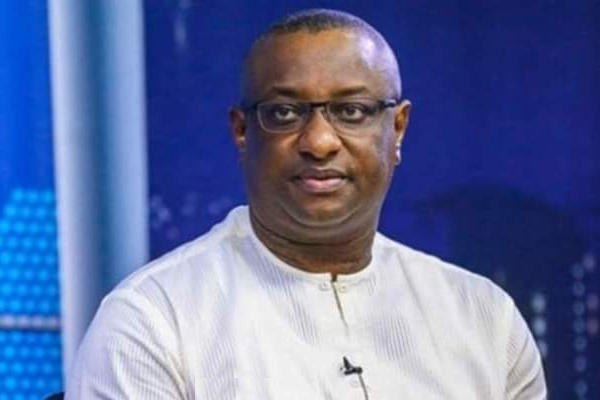 By Emeka Ugwuonye
The greatest problem we have in this country is that people are afraid to look a bad man in the face and tell him he is bad. Once you are close to power, it doesn't matter how you got close to power, people will worship you and overlook your horrible behaviors. Many people are talking about the fact that a senior judge in Nigeria dismissed a case filed by a Senior Advocate on the grounds of frivolity and abuse of process. Abuse of process amounts to corruption in the context of the practice of law.
But with Festus Keyamo as the Senior Advocate involved, there ought to be no surprise at all. What happened here is typical of Festus Keyamo and his law practice. Despite the fog around him, his knowledge of the law is too shallow, he lacks ethics and he lacks humanity, all attributes that a good lawyer must possess. And obviously, his lack of commonsense is legendry, as amply demonstrated in his reaction to the dismissal of his ill-fated suit.
For avoidance of doubts, this was what happened: There is an election in your country. One of the Presidential candidates hired you as his campaign spokesman. (You were not supposed to take that job while still a serving minister in the government, but let's ignore that). Your principal was declared winner of the election. Your principal's opponent went to court to challenge the election result or you knew he was prepared to do so if not satisfied with the conduct of the elections. You jumped from your position as a spokesperson to that of a private lawyer and filed a lawsuit in Federal High Court against all the law enforcement agencies in Nigeria. And your purpose (according to you) was to prompt the law enforcement agencies to arrest your principal's opponent. In other words, Keyamo admitted that his purpose for filing the ill-fated lawsuit was just to intimidate and annoy Atiku Abubakar. It is shocking that a lawyer called to the Bar would put the court and the legal system to such obnoxious use. And it was a SAN that did it. What did Keyamo understand to be the functions of the court? Did he not learn in his first year in the law faculty that the function of the court is to declare the law and adjudicate legitimate controversies between parties? Where did he learn that he could use the court just to harass people?
If one looks at the history of the noise called Keyamo, it is clear that his ill-fated suit is typical of his entire understanding of the law and legal practice. You cannot point at any two lawsuits filed by Festus Keyamo since he became a lawyer without pointing at one lawsuit filed solely for the purpose of intimidating someone. Consider the fact that he has been prosecuting cases for the EFCC. Can you imagine the number of times Festus Keyamo must have hidden behind the name of the EFCC to intimidate, harass and extort people? The fact that EFCC allowed that showed the level of corruption within the EFCC itself. Keyamo intimidates many – he intimidates litigants, especially defendants in EFCC cases. He intimidates fellow lawyers. He intimidates judges. Having been appointed a minister in Buhari's government, he graduated to a new level where he could attempt to intimidate all Nigerian law enforcement agencies in a pack by suing them for not agreeing to pursue his vendetta and showmanship against Atiku Abubakar.
Nigerians should be grateful to Justice James Omotosho for being bold enough to call Keyamo's bluff. Some other judges, out of timidity and excessive desire not to offend the likes of Keyamo, would have shied away from calling it as it is. But this judge lived up to his oath of office by refusing to stomach Keyamo's nonsense and slapped him with stiff sanctions to as a deterrence to other abusers.
Now, the case of Keyamo should tell Nigerians more about what it takes to be a SAN in Nigeria. Keyamo's behavior is a slap on the face of every lawyer that holds that increasingly questionable title known as SAN in Nigeria. If Keyamo wears that title, it tells you the growing decline of honor and glory in that title. For a SAN to file a lawsuit and it was dismissed so easily for frivolity and abuse of process, it is like a pastor caught robbing the house of God. There may be no honor in any process or system that holds Keyamo out as a star. Keyamo may very well be to the Nigerian legal profession what DCP Abba Kyari is to the Nigeria police.
Like many other absurdities that have gone unnoticed in this country, Keyamo's shameful and unprofessional conduct will go unchallenged. In a few weeks' time, it will be forgotten. Keyamo will continue with his dream of becoming the Attorney General of Nigeria one day. But hopefully, with the judgement of Justice Omotosho and Keyamo's shameless boasting of going on appeal against that judgment, there is no doubt in any reasonable mind as to how unfit Keyamo would be for any serious appointment as a law officer of this country. It will be like handing the key to the bank vault to a robber.