FACT CHECK: Is Lagos third largest economy in Africa as Shettima claimed?
2 min read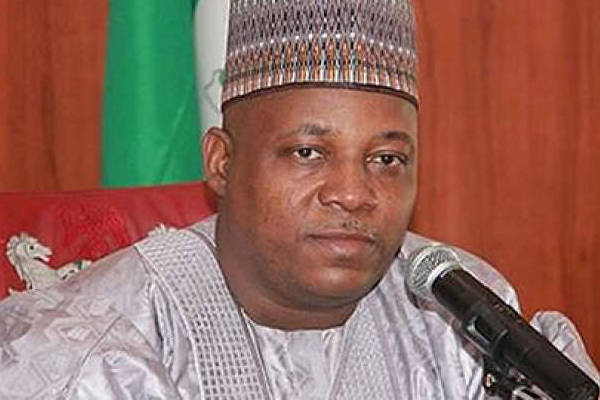 The vice presidential candidate of the All Progressives Congress (APC) Kashim Shettima has said that the economy of Lagos State is the third largest on the African continent.
The governor stated this on Monday in Lagos during the ongoing Annual General Assembly of the Nigerian Bar Association (NBA).
Verification
Available statistics from the presidency and the Lagos state government have shown that Lagos is the 5th largest economy in Africa.
For instance, in a statement in February 2021 Special Adviser to President Muhammadu Buhari on Media and Publicity, Femi Adesina, said, "One of the significant ways in which our support has manifested to Lagos is in the special federal funding that we approved in 2020 in acknowledgement of the state being an epicentre of the coronavirus pandemic.
"The challenges of Lagos must therefore be seen as part of the challenges of Nigeria. Therefore, the Federal Government will support Lagos to overcome its challenges and to thrive socially and economically.
"The Presidential Infrastructure Development Fund (PIDF) is investing in the reconstruction of the Lagos-Ibadan Expressway, while the Apapa-Oshodi-Oworonshoki Expressway is a flagship project of our Road Infrastructure Tax Credit Scheme, also known as Executive Order 7 of 2019.
"This administration also gave approval for Lagos to rebuild the International Airport Road, a major road that links the busiest airport in Sub-Saharan Africa to the continent's fifth-largest economy (Lagos)."
Similarly, in a tweet on January 23, 2019, Lagos State Governor, Mr. Babajide Sanwolu said, "the economy of Lagos is adjudged to be the 5th largest in Africa."
He said his administration's goal is to make the economy grow exponentially by making it a 24hr economy.
"We will put security and other factors in place to help us achieve this," he added.
In the same vein, a report by BusinessDay in February 2022 noted that Lagos remains the top investment destination in Africa and the 4th largest economy on the continent in terms of Gross Domestic Product.
Conclusion
Although the Lagos State government has been making promises to grow the economy to become the third largest in Africa, there is no evidence to show the feat has been attained. As such, the claim by Shettima is unverifiable.
This fact check was produced in partnership with the Centre for Democracy and Development (CDD).
Source: Dailytrust