Ekweremadu, wife, daughter and doctor found guilty.
2 min read
What a shocking but predictable development! The UK Guardian has just reported that Senator Ike Ekweremadu and his wife have been convicted in the United Kingdom of the offense of facilitating the travel of a person for purpose of exploitation, which is essentially an offense of human trafficking. Also convicted are their daughter, Sonia Ekweremadu, and one Dr. Obinna Obetta, who was their middleman in their unlawful plan to obtain a kidney for their daughter.
The outcome of the the six-weeks trial at Old Bailey Court, London, did not come as a surprise to informed minds that have monitored the case. The offense is a serious one. The evidence was strong. The prosecution did a good job. The defense was weak. It was inevitable that Ekweremadu would be convicted. EculawNews had predicted that it would end in convictions.
It was a jury trial and the jurors did not take long time to return a verdict of guilty. The jury found that all the accused criminally conspired to bring a 21-year-old street vendor from Lagos to the United Kingdom for the purpose of exploiting him by harvesting his organ.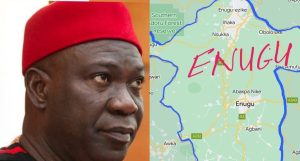 It now remains for the judge, Justice Jeremy Johnson, to pass sentences at a later date. Given the gravity of the offense the lack of sufficient mitigating factors, we expect stiff sentences. What a sad ending for Senator Ekweremadu, who almost grew into a mythical figure in his home state of Enugu. As the old saying goes, all glory is fleeting.
When Senator Ekweremadu completes his sentence and returns to Enugu, he will meet a much changed political landscape than when he left it.