DSS denies reports of joint operations with US soldiers in Abuja estate
2 min read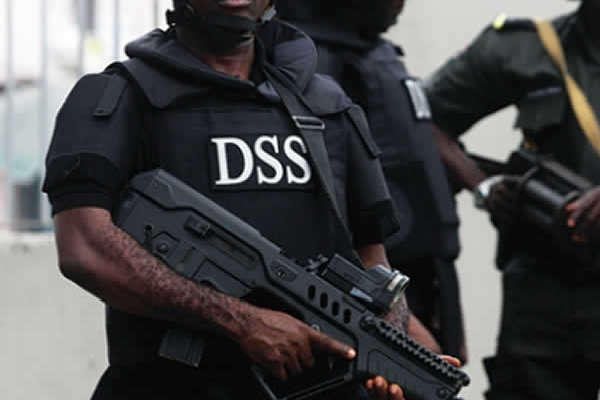 The Department of State Services (DSS) has denied any joint operation with American soldiers in Abuja estate.
The spokesperson of secret police, Dr. Peter Afunanya, told PRNigeria that the Service did not have any joint operation with foreign troops.
"I can categorically tell you that we did not carry out any joint operation with American Soldiers as being widely reported in the media.
"Though we carried out an operation in an Abuja Estate with sister agencies, no foreign troops were involved," he said.
Meanwhile, PRNigeria in its fact-check on media reports over the alleged raid by foreign troops on terror suspects at Trademore Estate, concluded that "there is NO SUBSTANTIAL evidence to prove that American soldiers arrested anyone in Abuja."
Meanwhile, the United States Embassy in Nigeria has asked its American citizens to flee Abuja in its latest security alert
The Embassy in a statement on its website titled, "SECURITY ALERT – ORDERED THE DEPARTURE OF FAMILY MEMBERS – OCTOBER 27, 2022," asked its citizens in Nigeria not to travel to Abuja at this time.
According to the embassy, their Travel Advisory for Nigeria has been updated due to a heightened risk of terrorist attacks in the city.
Statement reads, "In addition, on October 27, 2022, the Department ordered the departure of family members of U.S. government employees from Abuja due to heightened risk of terrorist attacks, following on the October 25 authorization of departure of non-emergency U.S. government employees and family members from Abuja due to heightened risk of terrorist attacks.
"U.S. citizens should consider departing Abuja using available commercial options."
Concerned over the latestbsecurity alerts, a retired Nigerian diplomat who had worked in the intelligence service carpeted the American Embassy for asking its citizens to flee Abuja.
The retired diplomat who pleaded anonymity asked what did American government want to achieve by its recent alerts in African countries.
"Where do they want Nigerians in Abuja to go since they recently declared 14 states as No-go-areas? Why are they creating panic and anxiety all over the place?
"After the backlash from a similar security alert they issued on South-Africa which was condemned by President Ramaphosa, just last month they released a similar alert in Kenya claiming likelihood of the violence in the lakeside city of Kisumu after the Supreme Court ruling on the Kenyan Presidential election. And no such violence took place after the judgement," the diplomat said.