DPA reschedules intervention time-frame after failed malicious attack on organization
3 min read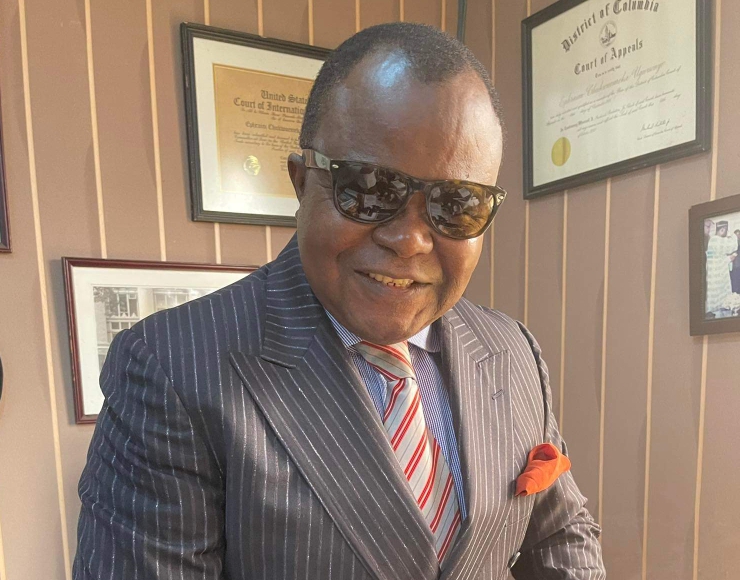 Due Process Advocates International (DPA), has rescheduled intervention programme timeframe after a failed malicious smear campaign launched against the group and it's founder, Emeka Ugwuonye.
Yesterday, Ugwuonye and DPA came under serious attack by three sisters identified as Emelogu's and their hireling known as Azubuike Ihemeje.
Eculaw News gathered that the three sisters contracted Azubuike Ihemeje to make disparaging and unfounded claims against DPA and Emeka Ugwuonye after the organization refused to use the police illegally to do their bidding.
However, Ugwuonye while announcing the new intervention time-frame adjustment in a statement said, "Yesterday, our organization and my person suffered a well-coordonated information attack by enemies of DPA. The arrowhead for the attack was one Mr. Azubuike Ihejeme. The attack needed to be responded to for the reason that it contained allegations, which, if true, would fundamentally threaten the existence of DPA or at least its key operations. So, the false and malicious post was a calculated existential threat to us.
"It took time and will to deal with it. And because it sowed doubts in the minds of the public and some of our members, it was important we assess the damage, reach out to members and reassure them. We did much of that yesterday.
"Also, given the nature of our work, we have over 150 active interventions at hand, in which we are helping people facing mild and serious cases of injustice all over the country and beyond. In each single such case, we are facing an aggressive and determined and often powerful opponent. It is only our presence that has provided any protection to those we represent.
"When DPA is attacked or distracted or weakened in anyway, it directly empowers those opponents and weakens those we protect. For instance, the man that beat his wife and children in Bayelsa whom you watched on video, has joined Ihemeje and his mob in attacking DPA.
"You know, that that mob has no protection for the victims like the abused women. The mob aids only the abusers whom DPA had tried to put in check. For instance, yesterday, by 3pm, I was to attend a mediation in the cases of a young mother of five who was physically abused by her husband, and the couple is on the verge of a breakup. That meeting was aborted in view of the distraction. It was rescheduled for today. I shall be in mainland Lagos for that purpose this afternoon . I hardly go to the mainland unless I'm going to the airport because of my worries about Lagos traffic.
"This is not to say that anybody who has a legitimate grievance against DPA should not air it out of concern for whom we represent. But malicious attacks against DPA is a calculated act with far-reaching consequences.
"In view of the challenges of the moment, therefore, we request all members to please expect up to 48-hour delay in whatever schedule we had given to you. That is to say: if you were expecting to hear from us on Monday morning, it may now take up to Wednesday morning for us to get to you. We hope it will not take that long. Just be prepared for some delay. Urgent matters and emergency cases will hopefully not be affected.
"For instance, those who have appointments with the police will not be affected. Their cases will be assigned to lawyers nearest to them for prompt action."