DPA floors Nigerian police in court again over frivolous murder case
2 min read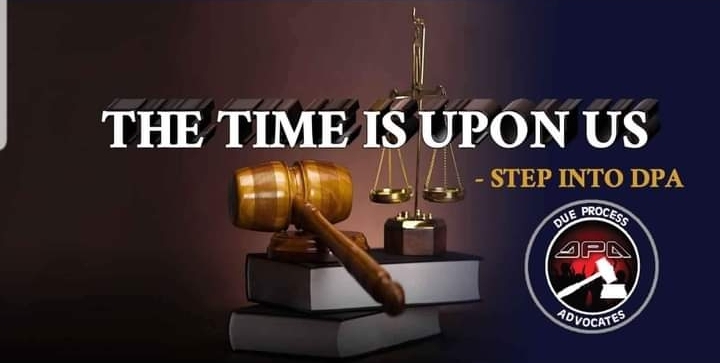 The Due Process Advocates International (DPA), has floored the Nigerian police in court again in Port-Harcourt, the capital of Rivers State, after a member of the organization was framed up for murder and abduction by the police command in Rivers State.
This was confirmed in a statement by its founder, attorney Emeka Ugwuonye.
Eculaw News reports that one Mrs Aduikwu whose sister died as a result of cancer was arrested by the Rivers State police command after she took custody of her late sister's daughter.
Her arrest this paper gathered, was made possible by the late sister's husband after she was accused of murder and kidnapping.
After her arrest, she was arraigned in the court but through the gallant representation of DPA lawyers, Mrs Aduikwu was granted bail.
Emeka in the statement said, "She was charged with murder today, arraigned today, granted bail today, bail perfected today and she is going home now with two DPA representatives in Port Harcourt escorting her home. Shame to the corrupt people who thought they could get away with impunity. And congratulations to the DPA legal team and thanks to DPA member all over the world.
"The police were exposed for corruption and abuse of rights. They charged an innocent woman (in Rivers State) with the murder of her sister who died during surgery in a well-known hospital (in Imo State). They charged her with murder of her sister and abduction of her niece. They had hoped that Mrs. Adiukwu would be remanded in prison given the gravity of the charge. But they miscalculated. Mrs. Adiukwu is a free woman now. Let the police bring their evidence of murder to court.
"I say this without fear, Nigerian police are responsible for 50% of criminality in Nigeria. It is a pity the IG cannot do anything about it. It is a monster too big for even the President to handle. The EndSARS protest was a golden opportunity for a comprehensive reform of the police. But unfortunately, the President allowed that opportunity to slip through his fingers and the police will continue to terrorize Nigerians for the foreseeable future.
"Of course, we shall go to court to demand that the police return the N110,000 they extorted from the family of Mrs. Adiukwu in August."