Dissolve this marriage, my wife gives birth like goat, man tells court
2 min read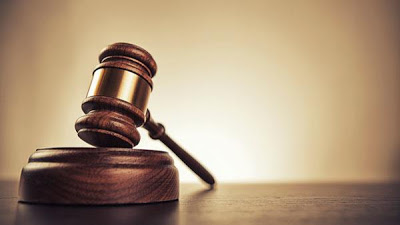 A 56-year-old man identified as Inisanmi Ayeniberu, has prayed an Igando customary court, Lagos, to dissolve his six-year-old marriage with his wife, Chinwe, on the ground that she gives birth almost every year.
The man told the court, "I thought we would be happy in the presence of each other, not to have the house filled with babies."
He further said Chinwe, who he got married to after the death of his first wife, was quarrelsome, disrespectful and intolerant.
He said, "My first wife's son who was living with me had to move out because of the way my wife, Chinwe, quarrels with him. My two sons also moved out. She doesn't find it hard to hurl insults on them at the slightest provocation."
But the wife, Chinwe, a trader, denied the allegation, claiming that her husband got married to her dubiously.
She said, "He never told me I won't give birth for him. He got married to me knowing I had four children for my late husband. He promised to take care of me and my children, but they were all lies. I took in sometime in 2018 and gave birth to a boy who was healthy. Immediately my husband came to see that boy, he passed away.
"My husband gave me pills when I became pregnant and unknown to me it was to terminate my pregnancy. I bled for almost two weeks and lost that baby. He later told me that it was embarrassing for him to have a baby at old age.
"He said he only got married to me to be having sex with him, washing his clothes, cooking and caring for him, and I asked him what would be my gain in the marriage and that it can't be possible.''
The court's President, Mr Koledoye Adeniyi, adjourned the case to July 28.