Corrupt leaders can't tackle corruption in public service – Hakeem Baba
1 min read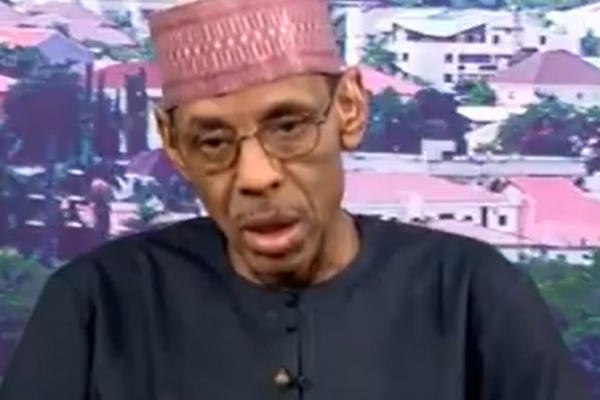 Dr Hakeem Baba-Ahmed, the spokesman of Northern Elders Forum said that a corrupt political leadership cannot curb corruption and corrupt practices in the public service.
Baba-Ahmed who appeared on Trust TV's Daily Politics on Tuesday added that Nigeria needs a good government that appreciates the work of the public service.
He said, "You need to have a president and governance who will genuinely recognize the fact that governance is 90 per cent the work of the public servants and you allow them enough scope and you incentivise them enough, you will get quality governance in place and you must curb corruption. A political leadership which is corrupt cannot stop public servants from being corrupt."
The retured permanent secretary also emphasized that public servants should be well renumerated, saying they are the real people who execute the government's work.
He added, "You have to give people living wages. You can't be giving people N50,000 a month and you expect them to perform optimally. That money alone if used for transport will last the earner only one week, just to come from home and go back.
"This is crazy and yet politicians take home millions and millions of money home. The real people who do the work of government are the civil servants. Why should legislators, ministers and governors be taking hundreds of millions home? It is wrong."