Buhari's minister, Aregbesola reacts to Oyetola's defeat by Adeleke
2 min read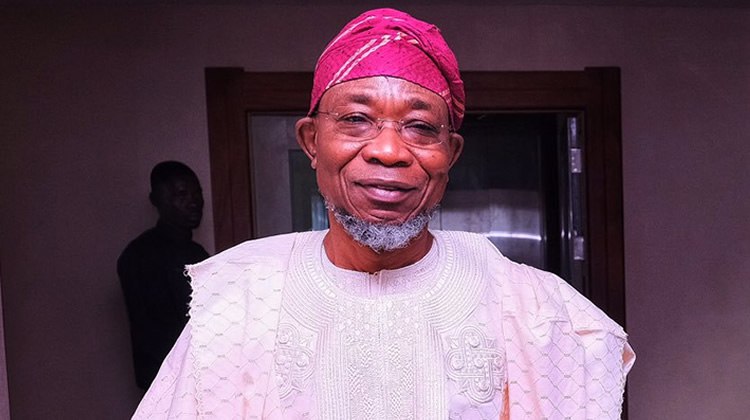 The Minister of Interior, Rauf Aregbesola, has broken his silence on the just-concluded Osun State Governorship election.
The former Osun State governor, who was absent from the election, had kept mute on development in Osun State after his comments against the presidential candidate of the All Progressives Congress and his political godfather, Bola Tinubu, in February 2022.
The Independent National Electoral Commission on Sunday morning declared Ademola Adeleke the Governor-Elect of Osun State after garnering a majority of votes cast in the governorship election in the state.
Aregbesola while reacting to Oyetola defeat said, "'This matter is by the decree of the watchers, and the demand by the word of the holy ones: to the intent that the living may know that the most High ruleth in the kingdom of men, and giveth it to whomsoever he will, and setteth up over it the basest of men.' – (Daniel 4:17)," the minister posted.
Aregbesola earlier said no more of the politics of godfatherism and enthronement by some leaders who equated themselves to the status of a god.
The minister had said he trusted Tinubu, but the ex-governor of Lagos State repaid him with betrayal.
Aregbesola, who was the Governor of Osun State from 2010 to 2018, accused Tinubu and ex-governor of Osun State, Bisi Akande, of forcing the current governor of the state, Gboyega Oyetola, on the people against popular will.
Instead, the minister then asked the party members in Osun to support a former Secretary to the State Government, Moshood Adeoti, who was later defeated in the primary election.
Aregbesola's moves to later reconcile with Tinubu yielded no result.
Before Saturday's election, a faction of the APC led by the minister, the Osun Progressives, released a statement noting that despite the feud, its members would remain in APC.