[BREAKING] Subsidy: Protesters pull down National Assembly gates
1 min read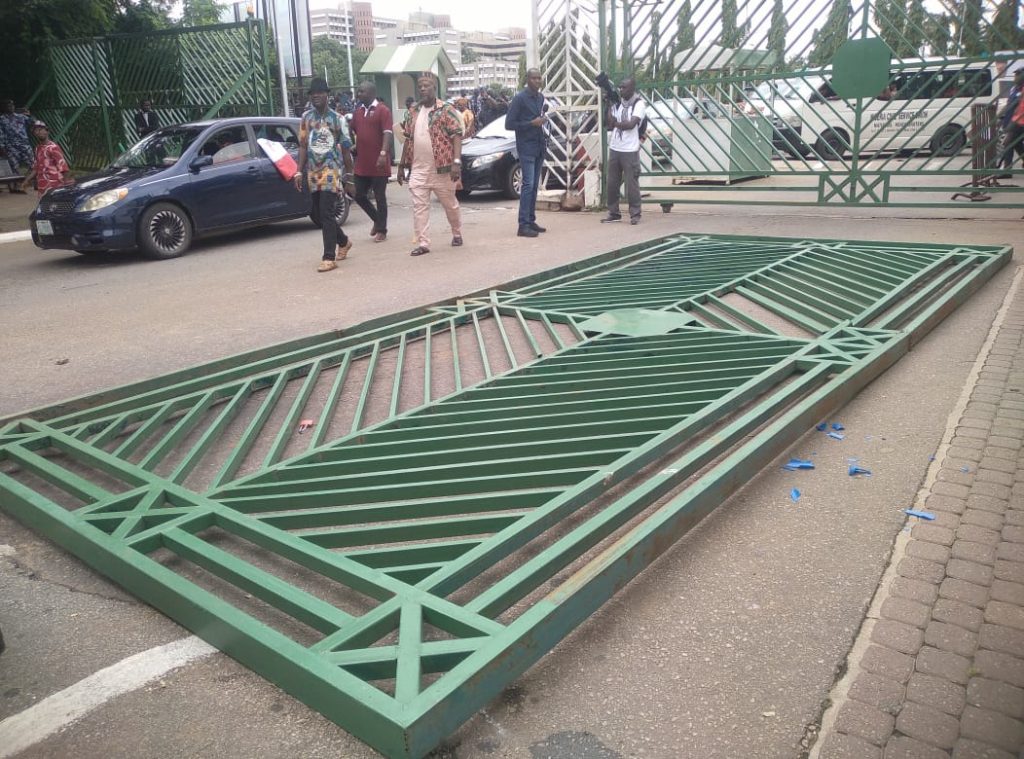 On Wednesday morning, organised labour unions protesting over the hardship in Nigeria angrily pulled down the gates of the National Assembly in Abuja.
The protesters led by the leaders of the organised labour, comrade Joe Ajaero of the Nigeria Labour Congress and Festus Osifo of the Trade Union Congress asked security operatives positioned at the legislative building to open the gates to allow the workers to register their displeasure.
However, following the failure of the security operatives to listen to the appeals from the labour leaders, angry protesters pulled down the gates and thronged into the assembly complex to vent their anger
More details to follow….