BREAKING: I'm not parading a forged result, Mmesoma Ejikeme speaks
2 min read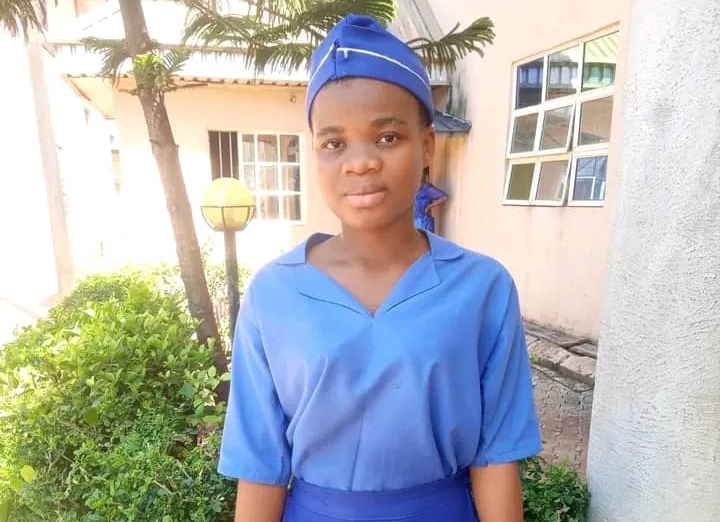 Mmesoma Ejikeme, a student of Anglican Girls Secondary School, Nnewi in Anambra State, who was accused of manipulating her Unified Tertiary Matriculation Examination (UTME) result, has finally opened up.
JAMB on Sunday announced that it has withdrawn Ejikeme's UTME result over alleged manipulation of her scores.
However, in a viral video sighted by News Band Newspaper, traumatized Mmesoma can be seen holding a printout of her UTME result saying, "I don't understand them saying I forged the result."
Mmesoma said she was invited by the Department of State Services (DSS) where her statement was taken, and she was told that investigation was ongoing.
She said, "I'm the owner of this result. I went to the JAMB portal to print this result and this is what they gave me. This is the result here. So, this is my aggregate; 362. This is exactly how I printed it.
"They now saying that I forged my result is what I don't know and I am traumatized that they accused me of forging my own results because I am not capable of this."
"They scanned the QR code, there and it showed another name (Omotola Afolabi 138) and that same person that got 138, they checked again and the person got 338, meaning that there is a problem somewhere.
"My principal and I went to the Commissioner of Education office last Friday. We showed the result to the commissioner of education and she snapped it and sent it to the JAMB officials. They called back saying it is a forged result, that I forged it myself that JAMB don't have record of it.
"They called the DSS over to their office. The DSS took us to their office and we made our statement there. They said we would be contacted later after investigating the result where it came from.
"Instead of them to wait for the investigation to be over, they posted that I forged my result without confirming. I'm really sad. Since my nursery school I have been taking first. I scored over 300 in my common entrance. I'm a brilliant girl. I am not an illiterate that would forge results."