Beware of scam bishops, ex-CAN youth leader tells Tinubu, Obi, Atiku, others
1 min read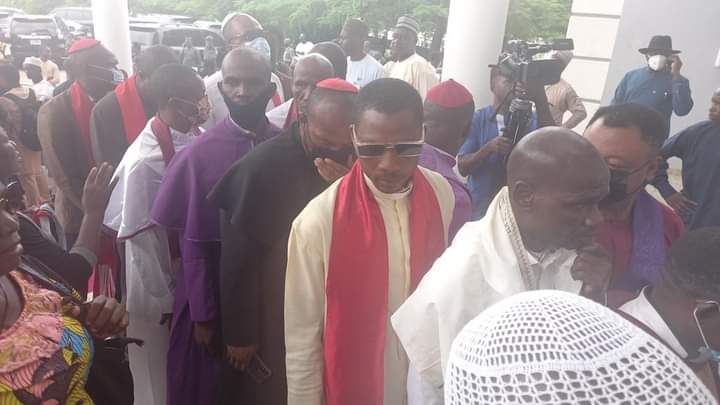 The former national president of the Youth Wing of Christian Association of Nigeria (YOWINCAN), David Kadzai, has cautioned politicians against hosting people claiming to be representatives of Christians in Nigeria.
Kadzai, who spoke to journalists in Yola, yesterday, reminded All Progressives Congress (APC) presidential candidate, Bola Tinubu; Peter Obi, presidential candidate of Labour Party (LP); Atiku Abubakar, presidential candidate of Peoples Democratic Party (PDP) and others that scammers are on the loose, parading themselves as clergymen.
He said: "These bishops visited Tinubu for his money; they are the Judas that betrayed Jesus Christ. It is the same family, left behind after the death of their grandfather. They only continue where their father ended his life by betraying Jesus Christ.
"Politicians should not be deceived. No amount of propaganda will divert our attention from voting seasoned, detribalized, and credible leaders in the forthcoming general elections."
He warned bishops about political tourism and visiting politicians in the name of the Christian Association of Nigeria (CAN). He urged them to desist or face the wrath of Nigerian Christians.
He said nobody is against bishops joining politics, as card-carrying members of any political party but they should not use the name of Christ to dupe politicians.
He added: "Those bishops are paid by some politicians to divide Christians during the presidential election. But those politicians are wasting their money. We have only one agenda. That is a credible and vibrant person, to pilot the affairs of the country."