Benin DisCo raises alarm over missing pre-paid meters in its warehouse
2 min read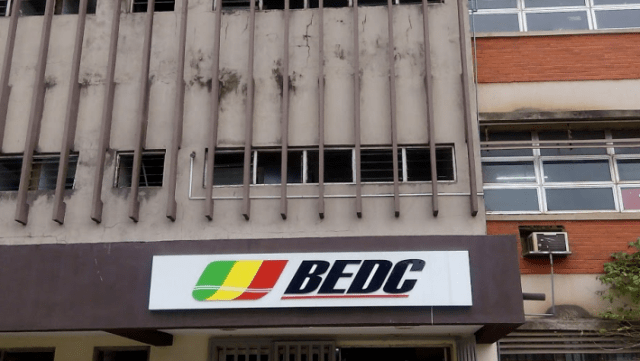 The new Management of the Benin Electricity Distribution Company, PLC., BEDC, on Thursday raised alarm over the whereabouts of the meters provided by the Federal Government under the National Mass Metering Programme, NMMP, to the company.
The management took over the company on September 19, from the former management over the alleged inability to pay up a Fidelity Bank loan.
The new Managing Director and CEO, Dr Henry Ajagbawa, raised the alarm in Benin while addressing newsmen on his achievements during his first 100 days in office
Mr Ajagbawa said "we cannot account for the free meters obtained from the Federal Government under NMMP.
"Everything about the NMMP meters sent to BEDC is shrouded in secrecy. As the head of the new management team, I have ordered for forensic audit to look into it.
"That will guide our next line of action," he said.
Mr Ajagbawa also disclosed that 10 staff had been sacked over various infractions committed against the company.
He stated that two staff were also on the run after being declared wanted by the Police for infractions while many others were facing disciplinary actions.
He explained that the new management had embarked on corporate restructuring, process re-engineering and financial restructuring to get the company running properly.
"One of the inhibitors to performance in the organization was the level of infrastructural decay and lack of work tools.
"This has resulted to suboptimal performance in the company over the years. A fleet of over 130 vehicles were abandoned in a state of disrepair and disuse.
"The new management has revamped over 80 vehicles to service the operation of the company," he added
Mr Ajagbawa explained that the repair, rehabilitation of offices and substations were ongoing within very limited resources.
He added that the result of all the efforts and the effects of all the 109 new policies formulated for the effective operation of the company were yielding results.
"As today, the revenue collection loss has reduced from 55 to 44 per cent in a space of less than 100 days.
"This loss reduction reflects the revenue collection growth from N5.5 billion in September to N6.8 billion in November, less than 100 days."
According to the CEO, the company is collaborating with Edo Government to lighten up urban Edo as quickly as possible and later the rural areas.
NAN