Avoid frying pan sharing politicians, return Sen. Kalu to the Senate, Kalu Idika urges Ohafia youths
2 min read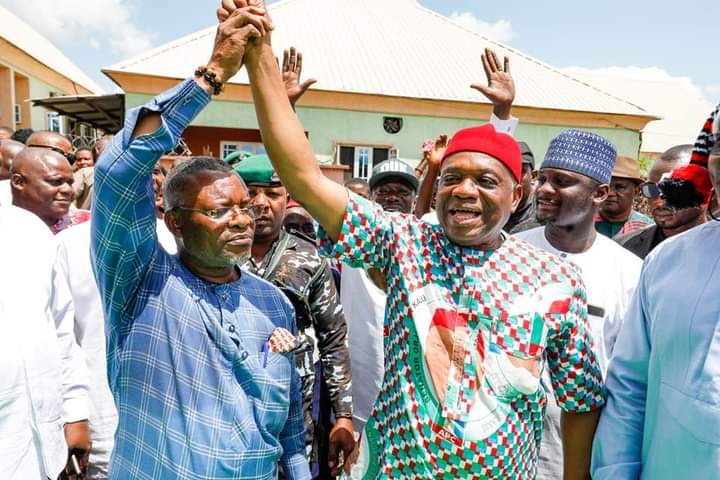 Former publicity secretary of Ohanaeze Youth Council (OYC), Kalu Nwokoro Idika has urged Amangwu Ohafia community youths in Abia State to queue behind Senator Orji Uzor Kalu and ensure that the Igbere born business mogul returns to the Senate in 2023.
Kalu in a statement which a copy was made available to News Band, urged the youths of Amangwu to avoid frying pan sharing politicians who spent several years in the Senate without anything to show for it.
Kalu Idika's call is coming on the heels of the ongoing tour by the former governor of Abia State to the various communities in Abia-North in order to access the impact of his constituency projects.
Idika in the statement said, "I'm urging Amangwu Ohafia community youths to support Senator Orji Uzor Kalu. He has proven himself worthy of returning to the Senate.
"Last December, when I visited my home town Amangwu Ohafia, the only primary school which was abandoned for years was brought back to life by Senator Orji Uzor Kalu. Even the only road leading to the community was constructed by him when was still the governor. Without mincing words, Kalu remains the best governor Abia State has ever produced.
"The community never benefited anything when frying pan sharing politicians were in control. But since Senator Kalu went to the Senate, we can now see the difference. Constituency projects are littered in every corner.
The investigative journalist, however, urged Amangwu Ohafia youths to massively support Senator Orji Uzor Kalu as he is the only candidate that understands the plight of the people.
He said, "I appeal to Amangwu youths to support Senator Orji Uzor Kalu. He is a leader who has accounted for his stewardship in the last three years and he also understands the plight of the people unlike others".