Atiku appointed enemies of Rivers state into his campaign council — Wike
2 min read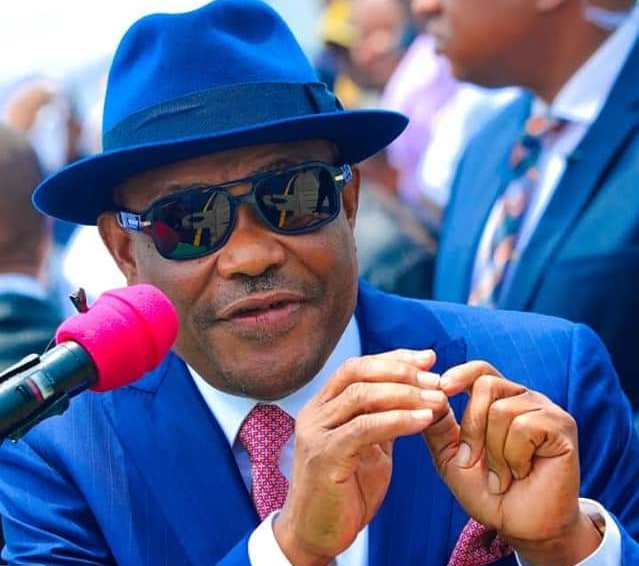 Rivers State Governor, Nyesom Wike on Monday explained the reason for the non-inclusion of photographs of Atiku and the Chairman of PDP Iyorchia Ayu in the branded campaign vehicles of Rivers PDP.
Speaking at the launch of the campaign of PDP in Rivers for the 2023 elections in Port Harcourt, Wike accused the PDP presidential candidate, Atiku Abubakar of appointing enemies of the state into his campaign council.
Wike said he was not consulted by Atiku when he selected members of his campaign council in Rivers, saying he would, as such, not campaign for him.
He said; "Some have asked me, 'why they did not see the presidential candidate, the party's chairman's photos in our campaign vehicles?' I said what are you talking about?"
"The presidential candidate entered my state and picked members of the presidential campaign council without the governor of the state having a contribution. So, they said they don't need me to campaign for them, that they don't want Rivers people to campaign for them. Would you force yourself?
"If somebody said he doesn't want you, would you go and push yourself? You sit down and do what you can do and that's the end of it. I have never seen how somebody will come to a state like Rivers State and go and pick those who are enemies of the state without our contribution. That's what they did. Who is our nominee in the campaign council they have? Do we have anyone?
"They don't want us to campaign for them. The governorship and senatorial candidates told us to campaign for them. So, we are here to campaign for them. If they want us to campaign for them, they will come and tell us.
"If they think we are important, they will come and meet us and said I am running for election, can you come and support us, but nobody has come to tell us. Let me say that nobody can intimidate the state," Wike said.