Atiku Abubakar files new lawsuit against Tinubu in US
2 min read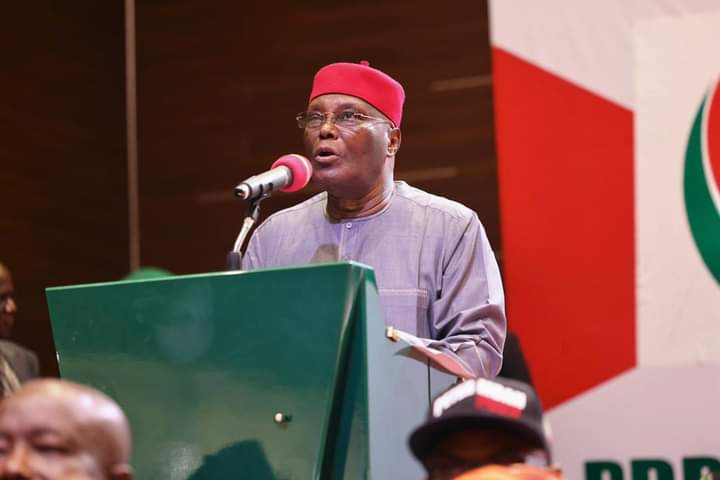 Alhaji Atiku Abubakar, the presidential candidate of the Peoples Democratic Party—PDP, has dragged president Bola Tinubu before the United States of America District Court for the Northern District of Illinois.
The lawsuit was confirmed in a statement made by special assistant on Public Communications to the former Vice President, Mr Phrank Shaibu
According to Shaibu, Atiku's suit against Tinubu is marked No. 23-5099 (N. D. III.).
Fidelity Leaderboard
He said the filing of the fresh suit was why Atiku withdrew an existing case before a Circuit Court in Illinois.
Recall that the Independent National Electoral Commission—INEC in a very controversial circumstance, declared Bola Tinubu the winner of the February 2023 presidential poll which Atiku Abubakar is currently challenging at the Election Petition Tribunal sitting in Abuja.
While confirming the lawsuit in a statement on Sunday, Shaibu said, "Atiku Abubakar only withdrew the case before a Circuit Court of Cook County, Illinois County, United States of America because he is pursuing the same matter in a higher court and he wanted to avoid abuse of court processes. So, this is just the beginning."
Also, he noted that Tinubu's academic records from primary school down to university level is shrouded in secrecy, hence the president's failure to identify a single former classmate of his.
"In the past weeks, Nigerians have been watching the ongoing ministerial screening at the Senate where nominees have been made to reveal their primary, secondary and university history. Some of the ministerial nominees were even classmates with the senators screening them.
"However, the man who nominated them has no educational history. He has no primary school, secondary school or university classmates. This is because he has no classmates. He actually fell from the sky.
"In recent years, past Presidents have invited their former classmates to Aso Rock Villa. Even President Muhammadu Buhari hosted his classmates from Katsina Middle School. But who did Bola Tinubu invite to the Presidential Villa? Governors from 1999 set."