Aso Rock cabals to serve INEC, APC with court order 'clearing' Jonathan by Monday
2 min read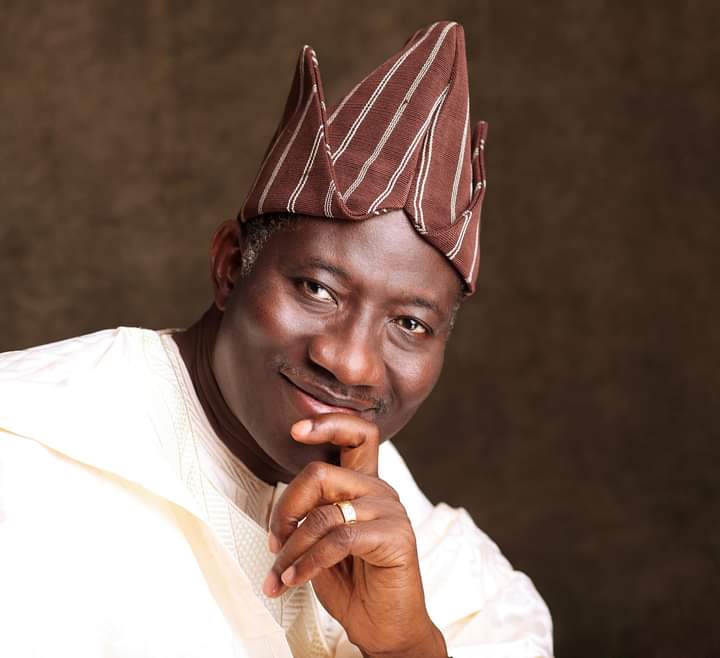 Power brokers in president Muhammadu Buhari government who have been plotting to return Goodluck Jonathan, to power, will on Monday serve a Federal High Court order clearing Jonathan to the Independent National Electoral Commission and the All Progressives Congress in Abuja.
On Friday a court sitting in Yenegoa, Bayelsa State, declared that Jonathan was "constitutionally" qualified to run for president in 2023.
In his judgment on Friday, Justice Hamma Adama Dashen said Jonathan was not affected by the fourth alteration to the constitution barring Vice-Presidents who succeed their principals from serving more than one full term.
SaharaReporters citing a top source familiar with the developments in the APC and among the cabals, said, "The judgment obtained by Jonathan in Bayelsa was delayed and had not been served on INEC as of close of business on Friday. The judgment is now ready to be served on Monday.
"Upon serving the court judgement on APC and INEC, the next step is for the party's National Working Committee to announce the official waiver granted GEJ and also announce officially that he's submitted his form."
In 2018, President Muhammadu Buhari signed the fourth alteration of the 1999 Constitution which bars Vice-Presidents who succeed their principals from serving more than one full term.
Jonathan was Nigeria's vice-president between 2007 and 2010. He became the president in May 2010 following the death of President Umaru Musa Yar'Adua and completed the latter's tenure.
He won the 2011 presidential election but lost his attempt to secure a second term in office in 2015.
Using proxies, Jonathan approached the court praying he "is pre-eminently constitutionally, morally and legally qualified to contest the 2023 presidential election."
The case with suit no FHC/YNG/CS/86/2022 has Andy Solomon and Idibiye Abraham as plaintiffs while All Progressives Congress, Jonathan and the Independent National Electoral Commission were listed as defendants.
Apparently in a haste to ensure that the judgement was delivered before the APC primary which is slated for Sunday, the plaintiffs requested an accelerated hearing via a motion ex parte.
SaharaReporters also gathered that the judgment was part of the plans of the Aso Rock cabal supporting Jonathan to take over from President Muhammadu Buhari.
The newspaper on Thursday reported that Jonathan had submitted the N100 million forms a few days earlier to the National Chairman of the ruling party, Abdullahi Adamu.
"His form has secretly been submitted. He submitted his nomination form through the APC Chairman a few days ago," a source in the ruling party privy to information had said.
"Members of President Muhammadu Buhari's cabal are still pushing for Jonathan to become the party's consensus candidate."
Speaking on Saturday, one of the top sources added, "Another option they are considering is that the Supreme Court is expected to rule in favour of Buhari next week on the Electoral Act. That ruling will likely permit the super delegates (earlier excluded) to vote for Jonathan if it boils down to voting in the primaries."
Source: Newsband