'Arrest Peter Mbah now', message to the Nigeria police
4 min read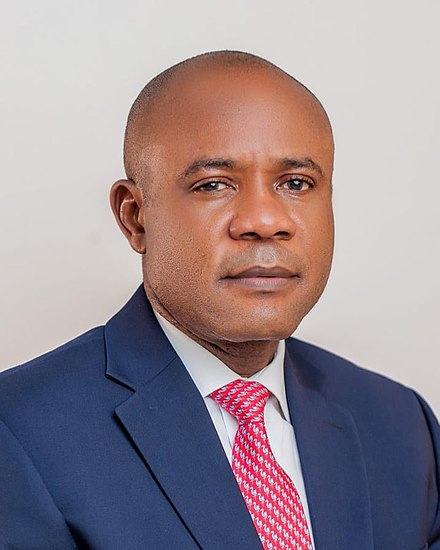 By Emeka Ugwuonye
Mr. Peter Mbah has in his hands government documents that everybody now knows were forged. He admitted they belong to him, which means he forged them or knows those who forged them. He has been going around parading those documents as if they were genuine. He is trying to use those documents to claim rights under the law. What else do the police need to arrest the man? He has confessed to a crime. In a civilized society, he should be arrested immediately. He has no impunity yet. He can be arrested immediately.
It was a great shock to many, including me, when the Director-General of NYSC told the world that Peter Mbah's NYSC certificate was a forgery. Of course, I had known that to be the case for a while now. What shocked me was that the Director-General could be so open and so blunt about it. There was no attempt to sugar-coat his words to protect Mbah. No attempt to be diplomatic or equivocal about it. He stated it just as it is. Directing his words to Peter Mbah, whom he identified as "a Governor-elect who is also a lawyer", the Director-General said:
"You came to NYSC office for verification and we told you the Olawale NYSC certificate you're parading was not issued from us"
"We have carefully checked our archives, and discovered that the NYSC Certificate your candidate presented in the last Governorship election in Enugu state did not originate from our office, the records of the Lagos corps members of 2000 to 2003 after much scrutiny, showed that your candidate was among the absconded core members and was never remobilized at any point in time"
This tells you that all those letters about remobilization of Mbah, directing him to "continue from where he stopped" were themselves also forgeries. It means that until today, the public does not know the degree of forgery committed by Peter Mbah. It was actually the internal inconsistencies between various NYSC letters that Peter Mbah forged that gave him away. The fact is that none of those letters ever came from the NYSC.
The testimony of the NYSC D-G had its impact. Nobody could fault him. He is not a politician. Nobody could accuse him of being Mbah's political opponent. Nobody could blame it on Edeoga. It came from the Director-General of the NYSC himself.
But apart from that, there are many other reasons to know that the Director-General was right. Mbah did not perform him NYSC because he was Chief of Staff to Chimaroke Nnamani. He found being Chief of Staff more rewarding than performing his NYSC. But why bother? Why forge documents? What else did Mbah forge in his life. You will be shocked. Did he forge his law degree certificate? Did he forge corporate documents of Pinnacle Oil? The answer is a probably yes.
In a civilized world, there is more than sufficient evidence for the police to arrest Peter Mbah now. Forging a document is a serious crime. Trying to use forged documents to get anything is a crime. Peter Mbah therefore committed multiple crimes. First, he forged documents. Second, he went about using the forged documents to run for the office of Governor. Third, he violated the Electoral Act by using falsified information and forgery in his application to contest the elections. Fourthly, he lied under oath when he falsely claimed that the certificate he attached was from NYSC. The NYSC Director-General actually described what Peter Mbah did as racketeering. From the point of view of the Director-General of NYSC, there was no doubt that Peter Mbah committed a crime. He saw him holding the evidence of crime (forged certificate). The question is: why was Mbah not arrested? He should be arrested immediately while in possession of the forged certificate. But it seems that the authorities are treating him with kids' glove. He should be arrested and interrogated on how he was able to procure such fake documents.
With all that has been brought to the open about Peter Mbah, the Enugu people are now confused. Some of those who wanted to stick to Mbah till the very last minute are now wondering what new excuses they could make for him. Some have argued that one does not need to be a graduate to be a Governor. True, but that is not the issue here. The issue is not about Mbah's educational credentials. Rather, we are dealing with forgery. Instead of handing over to the INEC his WAEC result as his highest qualification, he brought in his LL.B., which ultimately required him to perform his NYSC obligation. Even at that, he could still have been honest. But, instead, he began to forge documents. That is the problem.
Enugu people have seen what it means to have a Politician who goes to prison before the expiration of his term. We don't want to have a Governor who could be arrested once he leaves Nigeria because of forgeries he might have committed in the past. The people of Enugu State need a leader who can be above board for the first time in 24 years. For that reason, Peter Mbah is a nightmare possibility for Enugu people.