APC will rule Nigeria for 60 years — Ex-Kaduna speaker
2 min read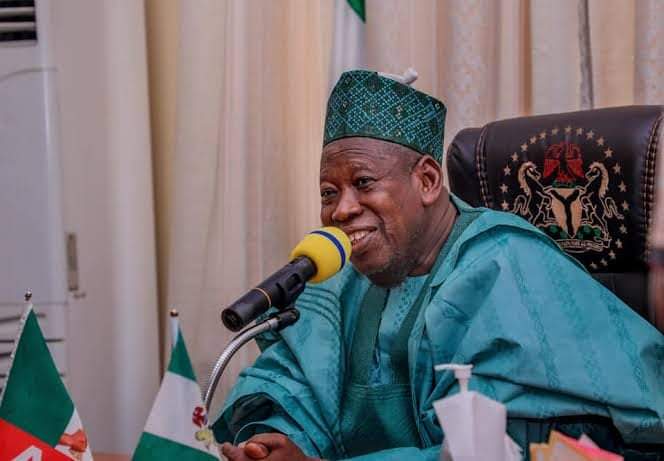 Former State House of Assembly Speaker of Kaduna State, Yusuf Ibrahim Zailani, has declared that the National Chairman of All Progressives Congress—APC, Mr Abdullahi Ganduje, has what it takes to make the ruling party remain in power for more than 60 years.
He made the declaration when he led a delegation of former House of Representatives members on a solidarity visit to Ganduje at the national headquarters of the party in Abuja on Thursday.
The lawmaker believed that the APC under the new leadership of Ganduje could stand the test of time.
He said, "We have no doubt in our mind that you (Ganduje) will lead this party to continuously forming government in the Federal Republic of Nigeria, for more than 60 years. We know you can do it and we have absolute confidence that you can do it. As you can see, we are representing the country because all the six geopolitical zones are adequately represented here.
"We may not be in the House of Representatives now. But we want to tell you that all of us have the energy, the vision and the interest of the party at heart, so we are offering ourselves for any party assignments.
"With this, we know from one of us, you may have a special place for either the legislators or former members of our forum because we saw what you have done with one of our members who was your immediate past commissioner for finance. We want you to do more by possibly picking one of our ladies to work within the APC. We will continue to pray for you to show our solidarity and our support."
Ganduje while appreciating the gesture, charged the delegation on the need to consistently execute every constituency project promised to their people, adding that they are the dividends of democracy that people at the grassroots often identify with.
"It is your responsibility to consolidate the National Assembly, whether you are inside or outside. The psychological thing that binds you together should continue. That is why we are so happy with the legislative projects in their constituencies, even though some may ask why constituency projects. But an ordinary voter, even though your main function is to make laws and oversight functions, will like to see something on the ground.
"He doesn't think how legislation is affecting his life or how oversight function is affecting his life. But he can easily see a constituency project whether it is a borehole, whether the building of a school building or clinic and so many other things. So we think it is very important, whether you're from third, fourth and fifth legislation, to see to your constituency project when you are elected. You will feel very happy and satisfied".