APC Primary: 'He demonstrated the resilience of an Igbo man', Abia stakeholders hail Orji Kalu
2 min read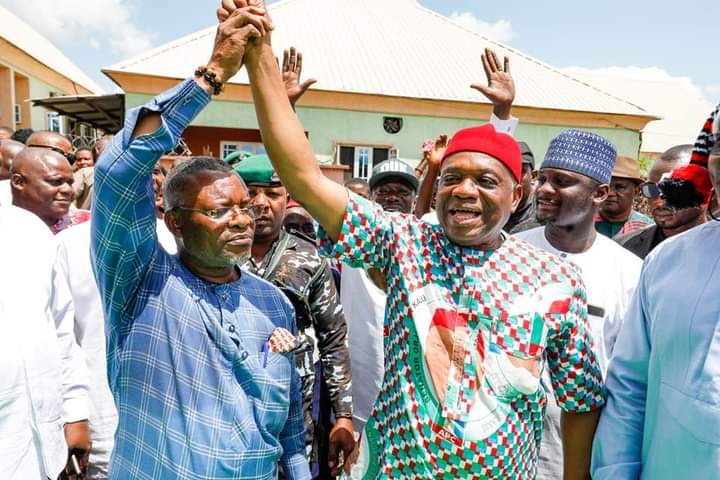 A political think tank group, Abia Progressives Arise Initiative (APAI) has praised the Chief Whip of the Senate, Senator Orji Uzor Kalu for his performance at the last special national convention of the All Progressives Congress, APC, adding that the former Abia state governor demonstrated capacity, courage and the resilient spirit of an Igbo man.
According to the group, "Kalu fought so hard to integrate Ndigbo into mainstream politics by backing Ahmad Lawan in the presidential contest."
Coordinator of the group, Chief Maxwell Onubogu, in a statement issued in Abuja on Friday, said Kalu was the sole voice of Ndigbo at the APC presidential primary exercise given the odds against him, hence the group was proud of him.
"Nigeria belongs to all of us and we are not a conquered people. This is what you demonstrated at the outing. You fought a good fight and you have engraved the name of Ndigbo on the epicenter of the Nigeria's map.
"Do not be deterred. You made the entire Igbo race proud and we are also grateful that we are associated with you sir. Your gallantry during the campaign period is a testament of your tenacity, doggedness, pragmatism and foresightness.
"We are pledging our continuous unalloyed support to your aspirations because it is not over, Nigeria is our common heritage. You did absolutely well by trying to integrate Ndigbo into mainstream politics.
"We congratulate you for your boldness, pragmatism and foresightness. We are also proud of your kind of politics, which is without bitterness. You demonstrated sportsmanship by congratulating the winner of the primary, Asiwaju Bola Ahmed Tinubu. It shows you're a committed and patriotic party man. Congratulations, your Excellency," the group said.