APC government is evil, wicked, they will never rule again — Bishop Oyedepo
1 min read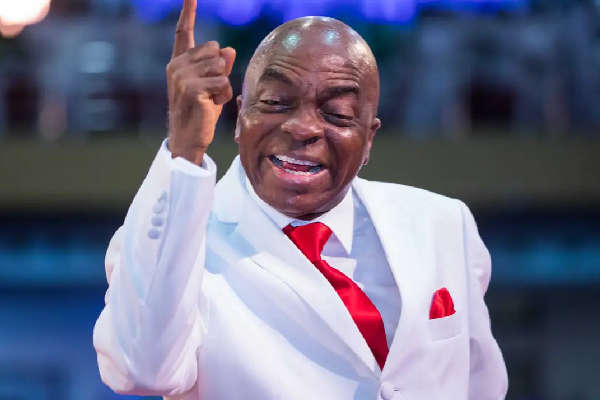 The General Overseer of Living Faith Church, David Oyedepo, has berated President Muhammadu Buhari-led administration following the worsening insecurity tearing the nation apart.
Oyedepo while addressing his members, said that with the killing recorded in so many states across the country, it is now clear that when the wicked rules, people mourn.
The clergyman who appeared visibly angry, stressed that Nigeria has never suffered the kind of hardship it is currently going through under APC since it's history
He said, "I shouted this in 2015. I am not a propagandist. I am not a public speaker. I am not an activist. I am a prophet.
"You blindly brought in this wicked government. Nigerians has never suffered evil like this in our history and they still want to rule? Never!
"After over 50 people were slaughtered, there has been no response till now. They are evil from head to toe"
Source: Newsband