Anger at NASS as Senator Akpabio creates office for his wife
2 min read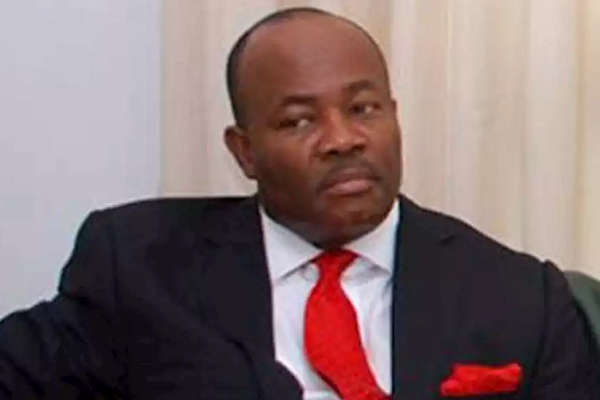 The Senate President, Godswill Akpabio is in the eye of the storm again for giving his wife, Ekaette Unoma Akpabio, an office in the Senate.
Unoma Akpabio is the founder of Family Life Enhancement Initiative—FLEI, a non-governmental organization.
Sources according to Sahara Reporters claim that many senators were infuriated with Akpabio's decision to provide the Senate President access to the First Lady's office, which was absent from the onset.
"There is outrage in the National Assembly because Senate President Akpabio created an office for his wife, Unoma. There is now an office of First Lady to the Senate President," a source said.
Akpabio who is serving as the 15th president of the Nigerian Senate is no stranger to controversies. In August, it was reported that fellow senators were angry with Akpabio for exposing that they received bribe money from ministerial screening in a viral video.
Akpabio is heard in the video telling members of the upper legislative chamber that an undisclosed amount of money had been sent to each of them to use to enjoy their holidays.
Akpabio said this while addressing his colleagues before the adjournment of a motion moved by one of the senators.
In the viral video, Akpabio said, "In order to enable all of us to enjoy our holidays, a token has been sent to our various accounts by the clerk of the national assembly."
But when his statement sparked a rowdy moment on the floor of the Senate, he rephrased the statement and said, "I withdraw that statement. In order to allow you to enjoy your holiday, the senate president has sent prayers to your mailboxes to assist you to go on a safe journey and return."