Anambra investment summit 2023: A success foretold
3 min read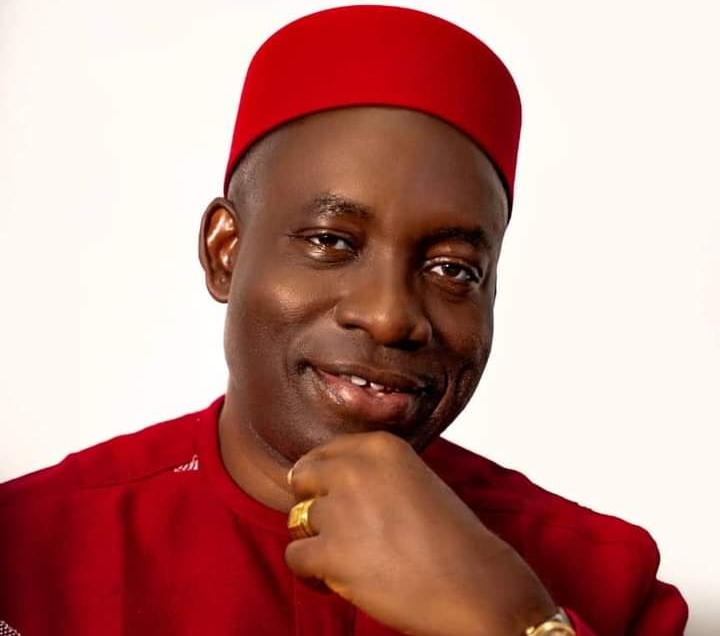 By Christian ABURIME
The first ever official Anambra State Investment Summit 2023 may have come and gone, but its ripples will continue to reverberate for a long time to come.
The ripples will be reverberating in the hearts of a legion of investors who attended the summit as well as in the minds of Ndi Anambra who played host.
Coming on the heels of two Townhall Meetings that Anambra State Governor Chukwuma Charles Soludo, CFR, held earlier this year with Anambra businessmen and professionals in Lagos and Abuja, the recent investment summit in the homeland could not have come at a more auspicious time.
Indeed, the sheer infectious passion of Governor Soludo to actualize his grand vision of transforming Anambra State into a livable, prosperous megacity of sustainable prosperity is driving his investment quest.
In a resounding tribute to the limitless potential of Nigeria's Light of the Nation, the well-attended Anambra Investment Summit 2023, held on September 7th at the International Conference Centre in the capital city of Awka, has set a new standard for economic dynamism and opportunity in the region.
The summit opened with an air of anticipation, as an excited Governor Soludo took the stage to extend a warm welcome to the eager attendees. His speech, coming extempore, was an animation of hope, promise, optimism and confidence, painting a vivid picture of a state poised for transformation through a fertile landscape of investment opportunities.
Emphasizing that Anambra State should never be a transit lounge, but a destination hub for investors, Governor Soludo espoused a vision that was nothing short of ambitious: a thriving Anambra powered by innovation, infrastructure, and inclusivity, where everyone is welcome to live, work, learn, invest, relax, and enjoy.
His enthusiasm was palpable as he outlined the state's strategic advantages, from its strategic location within Nigeria, $20 billion economic size, its 8.5 million population, to its improved security, better road and power infrastructure, robust agricultural sector, burgeoning technology hub, and a skilled and youthful workforce hungry for opportunity.
Of course, the turnout at the summit was awe-inspiring, with a diversity of faces representing a diverse cross-section of global business leaders, local entrepreneurs, government officials, and visionary thinkers. The collective energy in the conference centre was electric, a witness to the shared belief in Anambra's untapped potential.
International investors, particularly from China, led by the ambassador, displayed an extraordinary eagerness to engage with the opportunities presented. Their presence underscored the global significance of Anambra's economic emergence.
The signing of Memoranda of Understanding (MOU) with Chinese investors signified a concrete commitment towards mutually beneficial collaborations that promise to propel the state's economy to new heights.
One of the most noteworthy moments of the summit was the partnership forged with the African Export-Import Bank (AFREXIM). This landmark agreement signifies a major milestone in Anambra's economic journey, unlocking a treasure trove of resources and expertise to catalyze growth in key sectors.
The breadth and depth of discussions at the summit showcased the diversity of investment avenues available in Anambra. From agribusiness to technology, real estate to manufacturing, the opportunities were as varied as they were promising.
The summit served as a conduit, connecting visionary investors with the transformative potential of this vibrant state. As the curtains drew to a close on this momentous event, the prevailing sentiment was one of optimism and determination.
The first Anambra Investment Summit 2023 was more than just a gathering; it was a declaration of intent, a promise of shared prosperity, and a resounding call to action.
With Governor Charles Soludo's leadership and the enthusiastic support of the global investment community, Anambra State is poised to ascend to new economic heights, illuminating a path for other regions to follow suit.
The summit was not merely an event; it was a watershed moment, marking the beginning of a new era for Anambra State, Ndi Anambra and indeed, for Nigeria as a whole. A Special thanks must be extended to Mr Mark Okoye, MD/CEO of ANSIPPA and others who worked tirelessly with him to organize the successful summit
A success story foretold is just unfolding, and greater things are on the way. May Anambra continue to win.!