Alleged fake JAMB result: Human rights group swings into action, offers legal help to Mmesoma
3 min read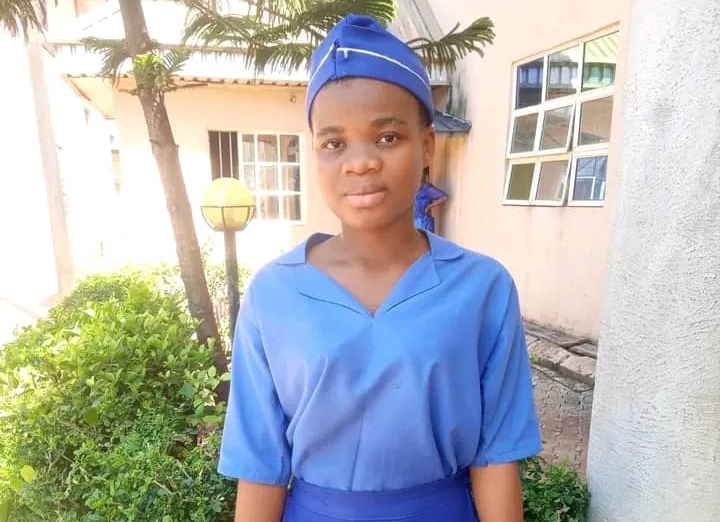 A human rights organization — Due Process Advocates International (DPA), has declared to offer help to Mmesoma Ejikeme, Mmesoma Ejikeme, a student of Anglican Girls Secondary School, Nnewi in Anambra State who was accused of manipulating her Unified Tertiary Matriculation Examination (UTME) by JAMB authorities
News Band reports that JAMB in controversial circumstance on Sunday, announced the withdrawal of Ejikeme's UTME result over alleged manipulation of her scores.
Though, reactions had trailed the abrupt decision of the examination body, with many accusing it of not carrying out thorough investigation before making their pronouncement public.
Also, Mmesoma while speaking over the accusation against her, said she is innocent and denied ever falsifying her scores.
Meanwhile, in a terse statement made available to News Band Newspaper by the founder of Due Process Advocates International, attorney Emeka Ugwuonye, lambasted JAMB for it's unprofessional conduct.
He accused the examination body and its
officials of throwing caution and decency to winds in an attempt to destroy permanently the life of Mmesoma Ejikeme.
Emeka further noted that his organization is ready to deploy it lawyers to challenge JAMB over the bogus allegation it slammed against Miss Mmesoma Ejikeme.
Part of the statement reads, "We have seen all kinds of absurdities in Nigeria. The latest of it is for the JAMB organizers to accuse a young student of manipulating her JAMB scores and issuing herself the report card. Everybody wonders: how could that be possible? Who did the doctoring of the score since the student couldn't have done it herself? How was this child able to obtain the result she is accused of parading? What would be her motive? What sort of investigation led JAMB officials to such a devastating conclusion?
"Without addressing these questions, the officials of JAMB threw caution and decency to the winds and came bold-faced trying to destroy permanently the life of a child. It is a shame. It is a gross violation of rights and laws of our country. Any irregularity in the result in question must have JAMB officials complicit or at best negligent. There is no how blame could go to the innocent child. This child is now devastated and traumatized, thanks to being born in Nigeria, a country where leaders derive pleasure in destroying the future leaders.
"It is indeed an astonishing irony that in a country where the courts have been used to stop NYSC from telling the truth about a certificate it allegedly issued, a young innocent girl could be so cruelly blackmailed by incompetent and corrupt JAMB officials.
"DPA shall stand with this young victim. We are ready to deploy our lawyers to challenge JAMB. We also call on the Government, both of the state and the federation, to conduct a thorough investigation into this monumental scandal. We also call on the top officials of JAMB to resign immediately. By their own admission, they have been presiding over a testing system that could be so mysteriously "manipulated" by children. It is worse than that. JAMB actually said that a girl who probably has no regular supply of electricity used some unknown and unheard-of "software to manipulate her score to 362 as against 249". If such was possible, then the Director-General of JAMB should resign immediately.
"The father of the child involved, Mr. Romanus Ejikeme, has maintained that his daughter had always come out as the overall best student from her nursery school days to date. In his words, "My daughter has been taking the first position from her nursery school till now. Some of these results are still with me and I have shown them to some journalists who came to my house and they were surprised." So, in Nigeria, the most intelligent student has to manipulate the system to be at the top of her class, and she had been doing that since nursery school. How so illogical JAMB officials are. We shall resist such absurdity.
"DPA Anambra State Chapter has been detailed to locate the victim and her family to offer our support."