Agitators tackles gov Akeredolu, says no going back on Yoruba nation
2 min read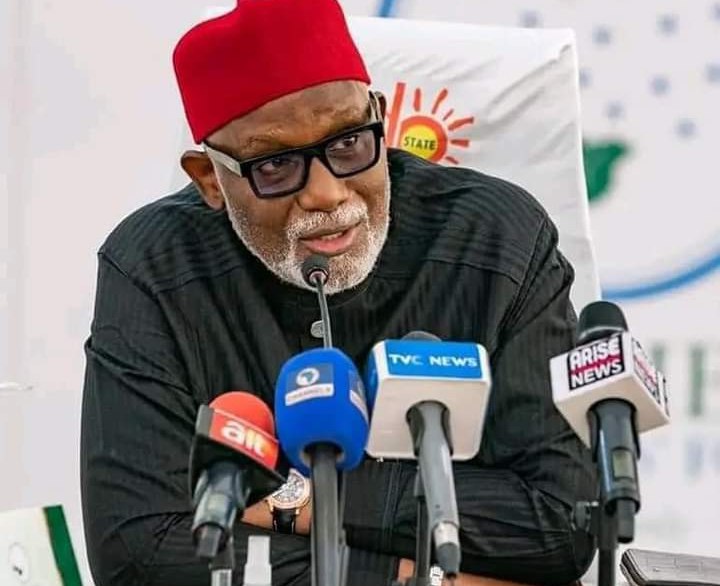 New leader of the Yoruba Self-determination Group, Prof. Wale Adeniran has replied the Governor of Ondo State, Arakunrin Rotimi Akeredolu over his recent comment that the Yoruba nation agitators should perish their thought.
Akeredolu had at the launch of the Emblem Appeal to flag off the 2023 Armed Forces Remembrance Day celebrations at the State Internal Revenue Service Hall, Akure said that Yoruba nation agitators should not sacrifice the chance of the tribe to produce the next president in the name of agitating for Yoruba nation.
"Those clamouring for Oodua nation will not succeed. People have not laid down their lives for this country for unscrupulous individuals to scuttle it. This country is very important to some of us," Akeredolu had said.
His statement had irked several Yoruba nation agitators thereby causing uneasy calm in the South-West region ahead of the 2023 election.
It would be recalled that the self-determination group formerly led by the Second Republic Senator, Prof. Banji Akintoye as well as foremost Agitator, Sunday Adeyemo popularly known as Sunday Igboho has been in the forefront of agitating for Yoruba nation.
Akeredolu who is the Chairman of the Southwest Governors' Forum, is rooting for the All Progressives Congress (APC) Presidential candidate, Asiwaju Bola Ahmed Tinubu.
But in a statement yesterday, the new leader of the self-determination group, Ilana Omo Oodua expressed anger that Akeredolu "Went as far as inciting the police, whose welfare their governments have always neglected, against peaceful agitators, labelling the activities of Yoruba freedom fighters as treasonable."
"It appears Akeredolu and his fellow Yoruba governors are beginning to get paranoid seeing the popularity of the agitation for Yoruba/Oduduwa nation among the Yoruba populace at home and abroad," he said.