Again, gunmen burn down police station in Anambra
1 min read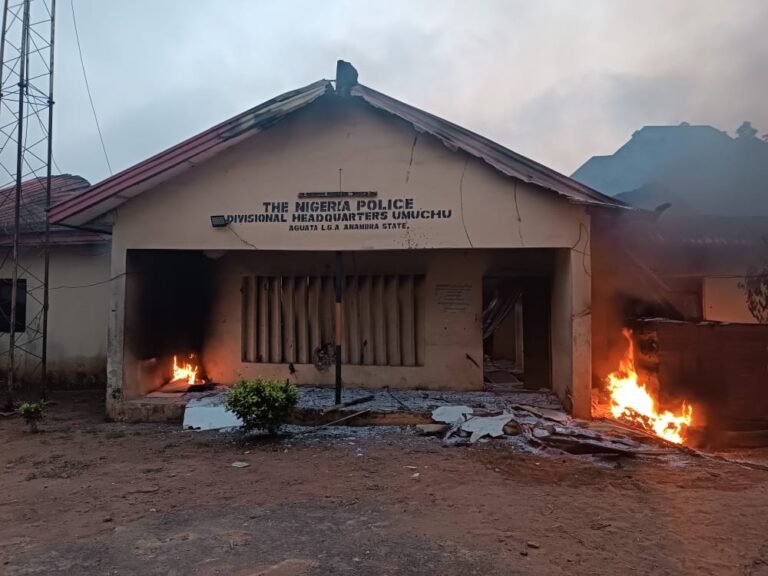 Gunmen in the wee hours of Sunday, burnt down Umuchu divisional police station located along Umuchu-Achina road, in Aguata Local Government Area of Anambra State.
Sources said that the attack at the station happened about 3.00am when the hoodlums invaded the police formation with explosives.
News Band Newspaper gathered that Umuchu Improvement Union (UIU) recently renovated the station. The building and it's adjourning infrastructure were upgraded to fit the status of a Divisional Police Station by the community organization.
While speaking on the unfortunate attack, a community who doesn't want his name on print because of security reasons said, "This is disheartening and unfortunate. While the UIU has upgraded facilities at the Police Station and awaited the return of Police personnel to the Station, hoodlums are busy destroying, demolishing and burning down the facility meant for our own good. How do we progress?"
The station was deserted at the height of the insecurity in the State and there was no police operatives on duty at the time of the attack.
At the time of filing this report, Anambra police command is yet to issue a statement in respect to the attack.