Abia APP's LG verification tour: Mascot Kalu visits Aba-North
2 min read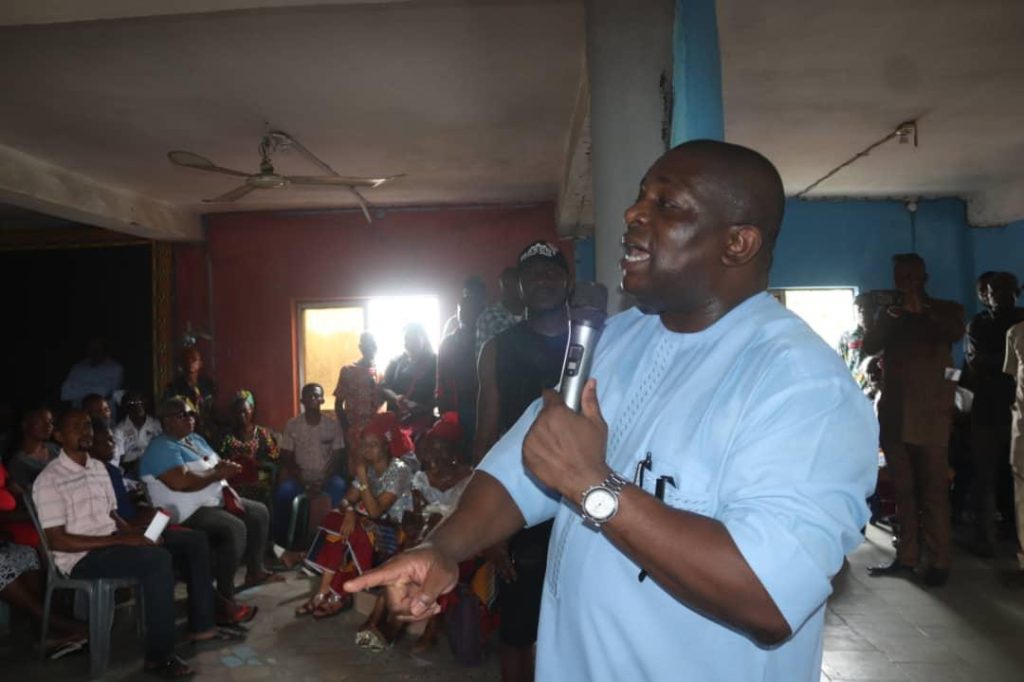 In continuation of his LGA verification tour, the Abia state APP's governorship candidate, Chief Mascot Uzor Kalu, and his team stormed Aba North today for a brief town hall meeting.
The verification tour, which kicked-started yesterday, is to assess the preparedness of the party for the upcoming elections in the state and to examine the growth of the party by the governorship candidate.
In what was perceptible evidence that the party is growing at a geometrical rate barely a year after its formation in Abia state, the hall was filled to the brim with elated party members that came to cheerfully welcome Chief Mascot, his running mate, Prof. Osondu Akoma, and his entourage.
Furthermore, the highlight of the event was the defection of other party members to the APP, and most notable amongst them were Hon. Fineman Ngwakwe and Hon. Ahuruonye Onyinyechukwu, APC LG Secretary of Aba North and Assistant State Secretary of SDP, respectively, to the APP.
Speaking on behalf of the new defectors, Hon. Ahuruonye said his conviction to join APP was because of the antecedents of Chief Mascot Kalu.
"I did not see any headway in where I was and had not seen any credible candidate to give my allegiance to. But when I was told about Mascot and his antecedents, I decided to join forces with the APP."
He went on to promise that he would convert the State Secretary of the SDP to an APP member very soon.
At the meeting, Chief Kalu asked for the APP members, Reality Organization members, and members of the MUK— the three structures at his disposal—to form a strong alliance and work together for a common goal.
He further asked the executive members of the party at the respective LGA levels of the new defectors to make sure they are accommodated in the party so that they can fully participate in the electoral activities of the party and reap the benefits thereof when the time comes.