4 most prominent Kuje prison inmates safe, still in Kuje, Eculaw investigation reveals
2 min read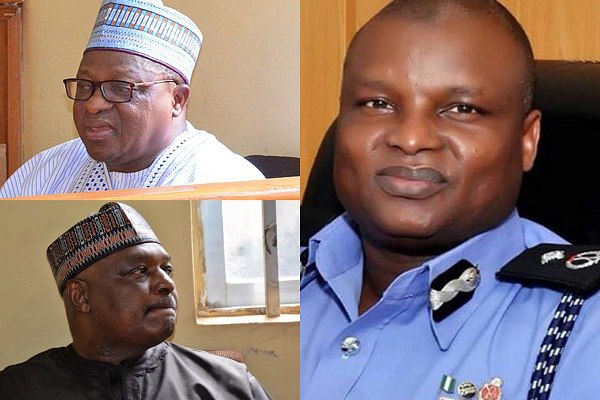 Right after the news of Kuje Prison break spread like wildfire, questions have been asked about the most prominent or high profile inmates in Kuje. These are: Ex-Governor Jushua Dariye of Plateau State, Ex-Governor Jolly Nyame of Taraba State, Abdulrasheed Maina, DCP Abba Kyari and Former Chairman, House Committee, Farouk Lawan, all of whom are serving time. For such high profile personalities, any disturbance, riot or prison break like what occurred two days ago in Kuje could expose them to various dangers. The questions are thus justified.
Eculaw investigation has shown that the four men are safe and not in any danger. All are still in Kuje with the exception of Ex-Governor Dariye, who has been service his sentence in the hospital ward since 2019.
It is a surprise to many that both Dariye and Nyame have not been released two months after they were granted clemency. Our investigation revealed that just minutes before their release warrant could be signed, which was immediately after the clemency was announced, certain politicians, especially the Governor or Plateau State, complained to President Buhari that releasing Dariye close to the party primaries would cause his (Governor's) candidate to lose because the Governor feared that Dariye was supporting a different candidate.
The fear was that Dariye who remains very popular among voters in that state might influence the primaries. To ensure that these politicians would not get out before the primaries, their release was delayed. But this is absurd. Why keep them in prison months after they have been granted pardon?