2023: PDP crisis will get messier in coming days — Fayose
2 min read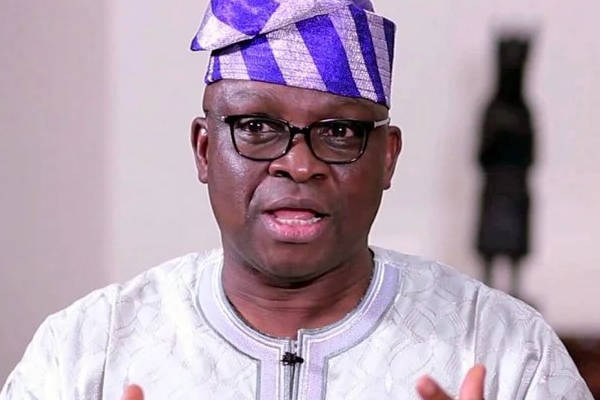 Ayodele Fayose, former governor of Ekiti State, has warned that the crisis tearing the Peoples Democratic Party (PDP) apart, would get messier within the next few days or weeks if some of the burning issues are not quickly addressed.
In a tweet on Sunday night, the former governor said the impending turbulence might be more serious than ever.
Mr Foyose, who contested the presidential primary that produced former Vice President Atiku Abubakar as its candidate, said he had been silent all along, hoping that things would get better.
He wrote: "I see more serious turbulence for the PDP, more than ever before. I have been silent all this while, hoping that things will get better.
"I advise we do more than we are doing now to resolve this crisis, as events in the days/weeks ahead may likely get messier. I pray this advice is not ignored."
Peace eluded PDP since the end of its presidential primary in May. The candidate of the party, Mr Abubakar, has been having a running battle with the Rivers State Governor, Nyesom Wike, and members of his camp.
Mr Wike and his loyalists have vowed not to campaign for Mr Abubakar unless the national chairman, Iyorcha Ayu, resigns.
They argued that the presidential candidate and the national chairman of the party can't come from the same zone.
While Mr Abubakar hails from the North East, Mr Ayu comes from Benue State in the North Central region of the country.