2023: Mascot Uzor Kalu writes INEC, seeks extension of voter registration
2 min read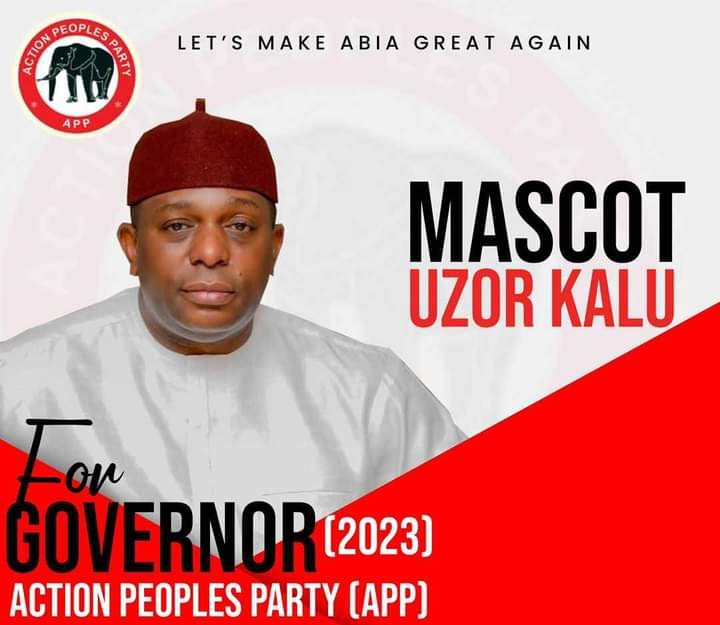 Governorship candidate of Action Peoples Party, APP, in Abia State, Chief Mascot Uzor Kalu has urged the Independent National Electoral Commission to extend the Continuous Voter Registration.
As the fourth quarter of the CVR exercise will be coming to an end on 30th June 2022, citizens have intensified their efforts in registering for their Permanent Voter's Card.
Many Nigerians have also requested the INEC to extend the registration exercise to enable them register to obtain a PVC.
In a letter to the INEC Chairman dated April 12, 2022 and obtained by our correspondent, he said, "I am writing to ask the Electoral Commission to reconsider her decision and stand on closing Voter Registration in June 2022. While reading through the news, my attention was drawn to a statement credited to you and published on the site of the FRCN on April 14, 2022, that "the fourth quarter of the continuous voter Registration (CVR) excersie which commensed on the 11 of this month will end on the 30th of June this year".
"Mr Chairman, such closure of Voters registration would amount to flagrant disregard of the 2022 Electoral Act (as Amended). Part III, Section 9(6) of the Act outrightly states that "the registration of voters, updating and revision of the Register of voters under this section shall stop not less than ninety days before any election covered by this Act". In furtherance of the stand of Section 9(6), Section 10(1) stipulates that ; without prejudice to section 9(6), there shall be continuous registration of all person's qualified to be registered voters.
"In the light of the position of the aforementioned Section of the Electoral Act, it is imperative to understand that the 2023 general election holds the key to the sustenance and future of our dear country's democracy and as such, every preparations made towards it must be to give sufficient time to millions of unregistered Nigerians to register for the voter's card," the letter concluded.