2023: Mascot Kalu has my support because of equity— Mark Ugorji
1 min read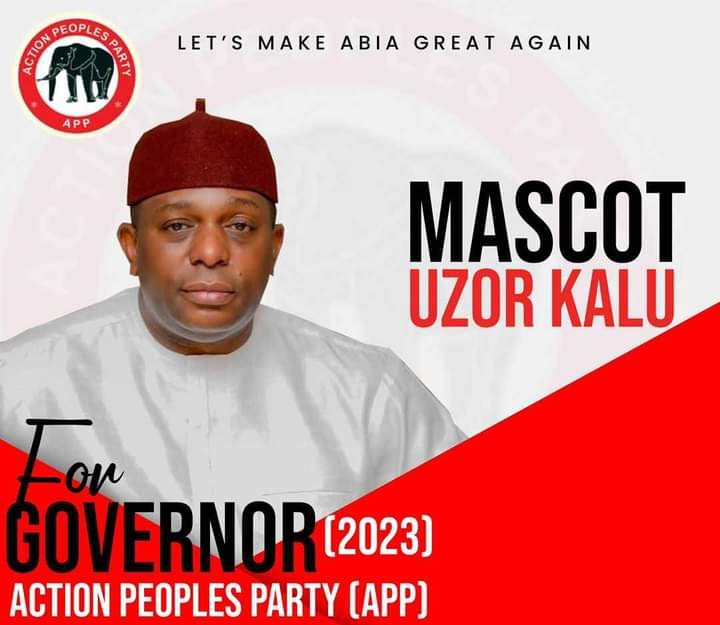 The newly appointed Director General of the Mascot Uzor Kalu Campaign Organization, Elder Chief Mark Ugorji, has for the first time spoken to the media on his appointment
Addressing newsmen at the APP's state party secretariat in Umuahia, Elder Ugorji, without any equivocation, stated that his support for the candidacy of Chief Mascot is for the sake of equity, as power should return to Abia North in 2023.
"Abia state has an original plan for power rotation. The governorship position started with Abia North in 1999, went to Abia Central in 2007, and Abia South in 2015. So, with the completion of that rotational cycle, for equity's sake, power should return to Abia North in 2023."
The former Abia APC chieftain also used the opportunity to take a swipe at his former party. According to him, "If APC took Nigeria from top to bottom, are we going to allow them to rule Abia?"
When asked to give an insight into the strategy he will adopt for his new party's victory, he declined but said that the party will adopt vibrant strategies full of actions.
"Our strategy cannot be disclosed for public consumption. But I can assure you that, as a party of young men full of action, we will adopt vibrant strategies to defeat the other parties that are full of old me," he concluded.