2023: Igbos will be highest beneficiaries of Tinubu's presidency — Orji Kalu
2 min read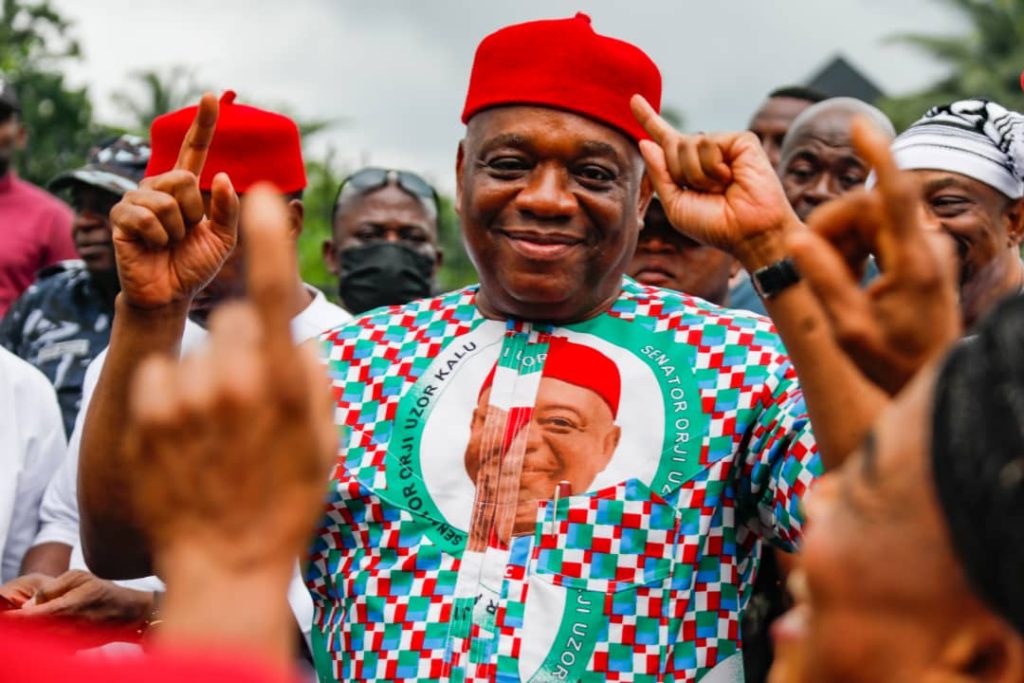 Chief Whip of the Senate, Senator Orji Uzor Kalu has hinted that the Igbos from the South-East extraction will benefit massively from the emergence of Bolo Tinubu as president of the country.
According to Kalu, Tinubu the presidential candidate of the All Progressives Congress (APC) will give special priority to the political, economic and infrastructural interest of the region when he becomes President.
The former Abia Governor who expressed satisfaction about Tinubu's wide consultations in the Southeast, called on Igbos to wait their turn when the rest of the country will agree to zone Presidency to the region. But for now, he called on them to rally massively behind Tinubu; vouching that he (Tinubu) will protect the interest of Igbos and that they will be the best beneficiaries of his Presidency
The lawmaker stated this in a chat with newsmen at the National Assembly complex in Abuja on Tuesday.
Kalu said, "Presidency is not a regional issue. I asked the political parties to zone the presidency to the South East. When they didn't do that, and since the presidency is not a regional issue, I had to withdraw.
"I have no problem with Igbo man being president. But we have to do it with other Nigerians. If we don't do it with other Nigerians, it is not going to work, no matter how popular you are. It's the president of Nigeria, not president of Igbo land.
"I'm an Igbo man to the core. I'm also a Nigerian to the core. If anyone from the southeast would have been nominated for presidency, I would have been the one. So, it's a party business. I have no grudges against anybody who is running.