2023: I will convert Yahoo boys to tech experts – says Tinubu
2 min read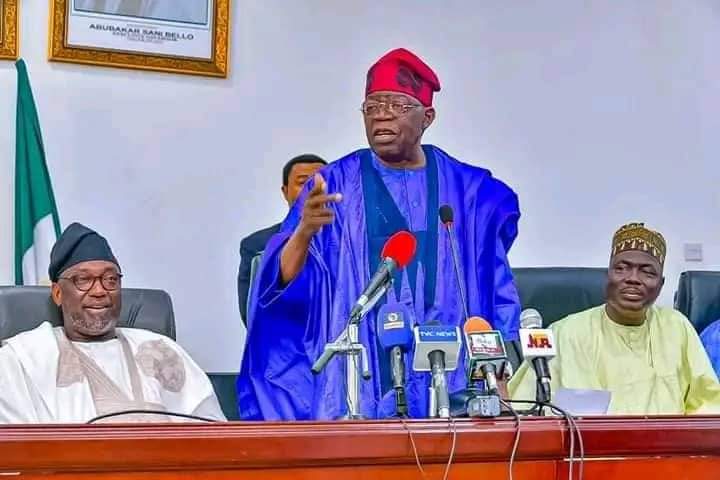 All Progressives Congress, APC, Presidential Candidate, Bola Tinubu, promised to transform internet fraudsters, otherwise known as "Yahoo boys," into technological experts if elected in this year's general elections.
Mr Tinubu stated this during his campaign rally on Thursday in Benin, the Edo State capital.
According to him, industrial and technology hubs would be created to make the youths become instruments for development.
He said: "I will convert Yahoo boys and make them useful by converting their talents and intellects to produce chips for industries.
"We can defeat poverty, ignorance and homelessness. We have the knowledge, we have the brain to do it. Trust me.
"I am an expert in finding the way where there is no way. I found a way to tame the Atlantic in Lagos and turn it to money- making machine.
"Sociologically, we can make mountains, we can climb Kilimanjaro, we can defeat poverty. We will break the shackle of poverty, ignorance and homelessness."
Mr Tinubu also accused the past PDP government of failing to provide electricity for Nigerians, "to make even popcorn" after spending $16 billion on the power sector.
He said: "I brought Enron to solve electricity problem and help Lagos economy, but Obasanjo and PDP frustrated it. They punished me and Lagos people and even began deducting our money.
"I created local governments in Lagos to accelerate development and create employment for our people, but Obasanjo seized our allocation and punished us for that. That was wickedness and such a man said he endorsed a man for you to vote as President.
"Can you follow such a man? Can Obasanjo recommend a leader to anyone in Nigeria? A man who does not know the way cannot show the way."