2023: I understudied 31 countries before declaring for presidency — Obi
3 min read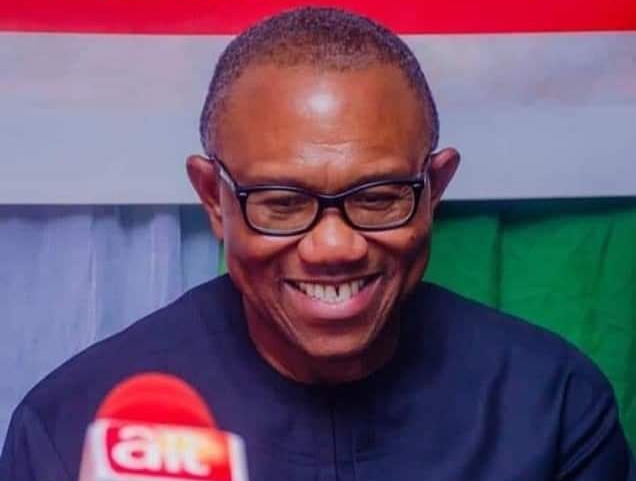 The presidential candidate of the Labour Party, Mr Peter Obi, has said he travelled and understudied no fewer than 31 countries before he made up his mind to vie for the presidency of the country.
He said he also went round the 36 states of the country for the same purpose.
He said, "I can't sleep because I know what to do. I have gone round the 36 states of the country like I have gone round 31 countries of the world, I know the problems of Nigeria and I know I can fix them easily. Because I can see them, I can fix them
"Hunger takes people to the streets. Job and food will obviously take them out of crimes. That's my specialty, creating jobs and wealth. I have not come out for myself. I have come out for the millions of youths that are losing hope in our beloved country.
"I have come out for the millions of women who are afraid of tomorrow and what it holds for them and their children. I have come out for the poor who are asking weather it's a sin to be a Nigerian.
"For them, I have come. For people who are asking if Peter Obi has 'structure', what structure is bigger and stronger than the collective will of the masses on whose necks the knees of the politicians have been? What structure is greater than the determination of a people who have at last decided to take back their country, their only country?
"The battle for the rescue of the soul of Nigerian has just begun and we must all be contributive and participative in it. Yes, we may not have the money to share because we didn't steal any.
"We have not come to enslave but to serve. Have you imagined somebody giving you money to help you? Bribing you to go and serve you. It's wisdom to go for a permanent solution than a temporary remedy.This battle is to help Nigerian youths, Market women, struggling families, students, teachers, famers, old and poor, whose helpless looking faces I see everywhere I go. It's for these people that l, Peter Obi, have come.
"However, like a drowning man, they must bring out their hands to be saved! In this battle, if you can't fly, run! If you can't run, walk! If you can't walk, crawl! If you can't crawl, roll! If you can't roll, shout! By all means we must be on the move and we must be heard! These people are more than 50 million of the Nigerian voting adults.
"They have the power. Their destiny is in their hands so they can change it. If they will it, they will win it! Remember, the man with energy will always be at the mercy of the man with strategy based on synergy. With God on our side, we shall not fail and we shall not fall."