2023: APC lucky to have Tinubu as candidate – Buhari
1 min read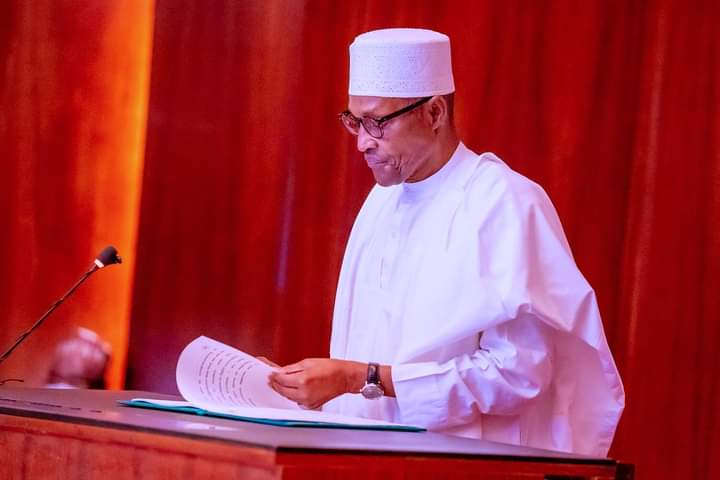 President Muhammadu Buhari has said the All Progressives Congress (APC) is lucky to have a former Lagos State governor, Bola Tinubu, as its presidential candidate for the 2023 elections.
Mr Buhari, who is the chairman of the APC Presidential Campaign Council, stated this in London, where he is currently receiving medical treatment.
According to him, Mr Tinubu is a well-known politician whose achievements as governor of the most resourceful state in the country stand him out.
He said: "What are the chances of my party not winning the election? We are going to win this election. Tinubu, the presidential candidate, is a very well-known politician in the country.
"He was a two term governor in his state, [Lagos State]. The most resourceful state. I think the party was lucky to get him as the candidate," the president said.
When asked about his health, he said, "I am very healthy."
Speaking on the planned currency redesign by the Central Bank of Nigeria, the President said there was no going back on the decision of the apex bank.
"Time has been given, from October to December is enough time to change whatever amount of money you have through legal means. So I don't know why people are complaining. No going back," he stressed.