2023: Abia APP welcomes thousands of defectors from PRP, assures them inclusiveness
2 min read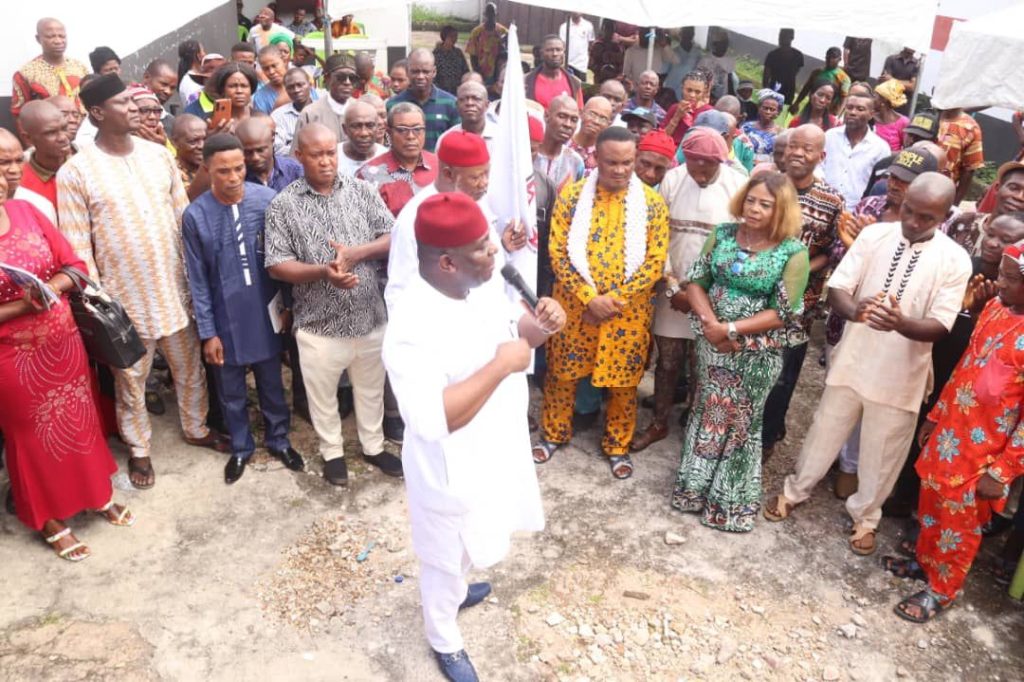 Ahead of the 2023 gubernatorial election in Abia state, the Peoples Redemption Party (PRP) in the state yesterday, collapsed all the party structures for the Action Peoples Party (APP).
This was made known at an event held at the State Party Secretariat of the APP, Umuahia.
Speaking on behalf of the PRP members, the state leader of the party, Pastor Kenneth Ubani said his conviction to lead his members to APP was divine and was made easy by the visionary dispositions of Hon. Mascot Uzor Kalu, the Governorship candidate of APP in Abia state.
"I am a Pastor and I like transparency. When I consulted; firstly, through prayers, I saw the signs to join APP.
"With the heart we saw in Hon. Mascot and after speaking to him, I was convinced that he is the right person to follow. Amongst the Governorship candidates, he is the youngest with visions for Abia, not all these visionless gerontocrats."
He, therefore, pledged his allegiance and that of all his members to Hon Mascot whom he described as the true son of the soil ready to lead Abia to the promised land.
"Today, we are here to boldly pledge our allegiance to the great son of the land that can lead Abia to the promised land. So, today, we have seen a man that will be the next Governor of Abia."
He also added "the members on ground here with me (over 1000) are small compared to the ones that are not even here with me"
In his speech, while welcoming the new party members, the state leader of APP and the Governorship candidate of the party in Abia state, Hon. Mascot Uzor Kalu said APP is a party of the brethren and is open to welcoming new members.
"My job is to welcome you. You have come to the gathering of the brethren. APP is for the brethren because we are coming to reposition Abia and change bad governance. So, you people should be steadfast, as I am contesting strongly"
The former Abia state Chief of Staff used the opportunity to reiterate about having the requisite experience to govern the state.
"Amongst all the Governorship contestants, I am the youngest and most experienced when it comes to governance. I have the requisite intellectual prowess to match anybody."
The state party Chairman of APP, Hon. Sylvanus Nwaji presented the party's flag to the new party members from PRP and assured them that the party is willing to concede some positions to them. Consequently, Hon. Mascot directed for the immediate appointment of Pastor Kenneth, the leader of PRP into his Campaign Council.