15 killed while scooping petrol from tanker in Ondo
1 min read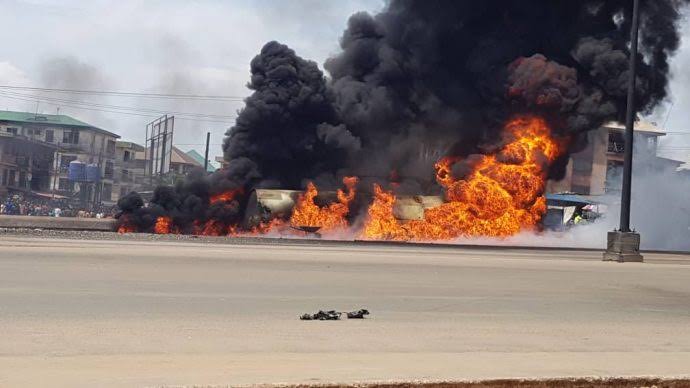 Over 15 civilians have been killed when a petrol tanker exploded in Ore, Odigbo Local Government Area of Ondo State on Sunday.
The victims were reportedly scooping petrol from a tanker that had an accident when a sudden explosion occured.
News Band could not independently verify what sparked the explosion but eye witnesse revealed that it was caused by a mobile phone held by one of the fuel scoopers.
The incident occurred along Showboy Road, near a filling station.
The victims who were roasted to death include three children and a pregnant woman who was said to be there to buy fuel, according to an eye-witness.
Meanwhile, the spokesperson of the police in the state, Fumilayo Odunlami-Omisanya, confirmed the incident and described the victims as fuel scoopers.