10 reasons why Atiku should step down for Peter Obi — By Onwuasoanya Jones
4 min read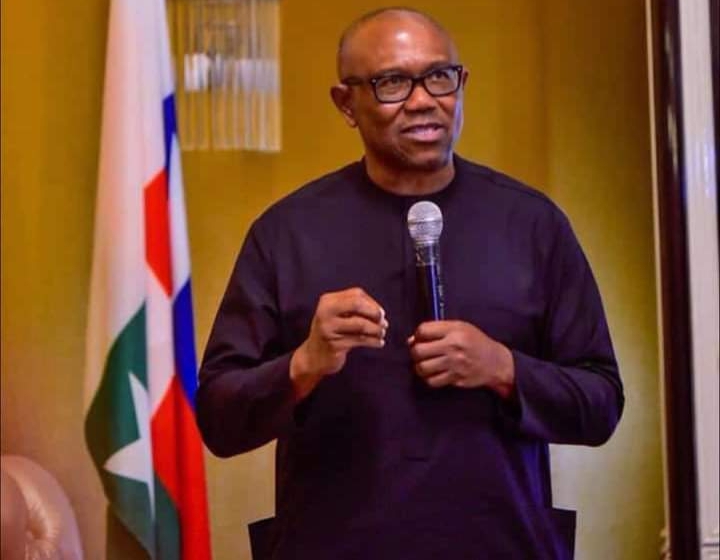 Former governor of Kaduna State, Senator Ahmed Makarfi has been quoted as saying that Mr. Peter Obi should forego their "personal ambitions" and return to the People's Democratic Party for the sake of "national interest", and this should get any reasonable Nigerian wondering if Makarfi has devised a new meaning for the term "National interest".
If national interest still means "Doing everything for the betterment, growth, peace and survival of the nation", then Senator Makarfi should have directed his advisory to the presidential candidate of his Party, Atiku Abubakar, rather than Peter Obi, who has disposed of himself well enough to convince any patriotic Nigerian that he is the most suitable candidate to advance our national interest among all those currently putting themselves forward to be elected Nigeria's next President.
At over 66 years of age and as a former governor, former National Chairman of the PDP and former Senator, Makarfi qualifies as an elder in Nigeria and should be one of those leading the negotiations for the most competent and most mentally and physically fit candidate to take over the reins from the incognizant incumbent, who was propelled to the presidency mostly, on partisan and parochial considerations than any nationalistic persuasions.
Let me quickly outline some of the reasons why Makarfi should have directed his advisory to Alhaji Atiku Abubakar instead of Peter Obi.
1. Peter Obi has succeeded in convincing majority of Nigerian patriots that he is the most competent of all the presidential candidates, while Atiku Abubakar is still struggling to take off with his campaign.
2. Peter Obi has a better appeal to all Nigerians, no matter where they come from, while Atiku Abubakar has failed to shake off his reputation as an extension of the alleged Fulani domination agenda.
3. Peter Obi has shown himself as both mentally and physically prepared to take Nigeria out of the gutters of bad governance while Atiku Abubakar has yet to show any of such traits.
4. Peter Obi is one of the few politically exposed Nigerians without any active corruption prosecution ongoing against him, within and outside Nigeria. Atiku Abubakar is enmeshed in corruption scandals with his alleged involvement in the Haliburton case and other high profile corrup acts which have allegedly affected his relationship with the US authorities.
5. Peter Obi is the candidate of equity. Considering Nigeria's known convention of rotating power between North and South, and further micro rotating to the geopolitical zone that is yet to get power, Peter Obi, from the Southeast is the most morally qualified candidate of all the 2023 presidential candidates. Atiku, is the most morally challenged, by this consideration, given that he will be directly succeeding a Northerner, against the principle of equity and federal character.
6. Going by the extremity of Nigeria's challenges, we need a President that is still mentally and physically fit to work round the clock to pull Nigeria away from the current mess. Peter Obi's itinerary in the last four months has placed him many miles ahead of other contestants in both physical and mental fitness. Atiku Abubakar is known to spend more than half of the year in Dubai, allegedly, for medical treatment.
7. Peter Obi's educational qualifications dwarf those of Atiku Abubakar. Apart from having an irrefutable academic record from primary to University education, he has also gone ahead to take courses in some of the world's most respected ivy leagues. Atiku Abubakar's highest educational qualification is his Diploma from the school of Hygiene.
8. Peter Obi has more acceptability among major economic and political leaders and his presidency will restore the confidence of world leaders in doing business with Nigeria.
9. Peter Obi is a consensus builder and a unifier, and this is exactly the kind of leader Nigeria needs at this point in our history. His presidency will quickly unite all Nigerian stakeholders and douse tension across the land. Atiku, has over the years garnered too many political enemies for himself and he might end up using the most part of his years in power either fighting his political enemies or trying to reconcile with them.
10. Peter Obi's performance as Anambra governor remains his biggest selling point as he disposed himself convincingly as having a good grasp of governance, especially, in the area of the economy. Atiku's performance as Vice-president, especially, his handling of the privatisation process remains one of the most disastrous outings in Nigeria's political leadership experience, and for which his boss at the time, Chief Olusegun Obasanjo, has continually lambasted him for being an insincere, untrustworthy and overtly ambitious individual.
MAY NIGERIA PREVAIL!