10 Nigerian states have bigger GDPs than some African nations – Osinbajo
2 min read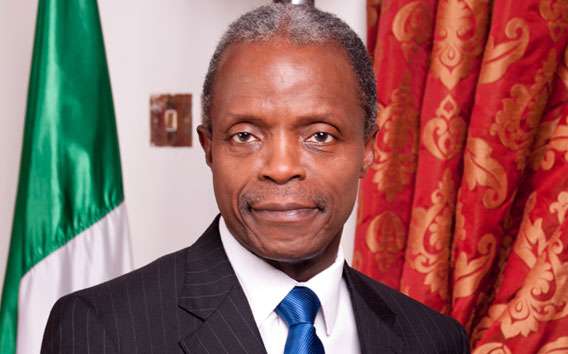 Vice President Yemi Osinbajo has asked the international community to stop comparing Nigeria to some smaller African countries in terms of economy.
According to him, there are 10 states in Nigeria that have bigger Gross Domestic Capital (GDP) than some African nations.
He said this while receiving a group of Harvard Business School students who visited him at the State House in Abuja weekend.
Osinbajo, according to a statement released on Sunday by his spokesman, Laolu Akande, was speaking on Nigeria and its perception in the international community.
"When they talk about the economy, we are often compared with smaller African countries, but there are 10 states in Nigeria that have bigger GDPs than those countries, it is a huge target market," he said.
He said the international community needed to understand the size of Nigeria to better appreciate the enormity and complexity of some of the country's challenges.
He said: "Borno State is about the size of the whole of the United Kingdom plus Sweden or Denmark. So, when it is reported that there is violence in Nigeria, it is probably an incident in one remote area of the country, and many people in Abuja and Lagos may hear about it on social media, such is the size of this country.
Reacting to the question about some inaccurate characterization of Nigeria in sections of the international community, he said: "It's important to constantly engage the international community to show them how we feel about the stereotypes."
Osinbajo noted that some people have reasons for not doing the right thing and engage in corruption because of weak governmental institutions.
He said spirituality and commitment to social justice and transparency are important in a situation where societal or governmental institutions are not strong enough to compel individual behaviour in a way that advances the common good.
"In societies that are more developed institutionally, you don't need to be told that you shouldn't do certain things because you could end up in jail if you do and there is a good likelihood that you could be detected and the process will go through and you will be punished."
Speaking about creativity in governance, he said: "My view is that there needs to be more innovation in governance and policy. You get that kind of innovation in business. People are disrupting in business everyday but there is very little disruption going on in government. I think there's a need for much more thinking in government."