10 feared dead as terrorists attack Bauchi's oil-producing areas
2 min read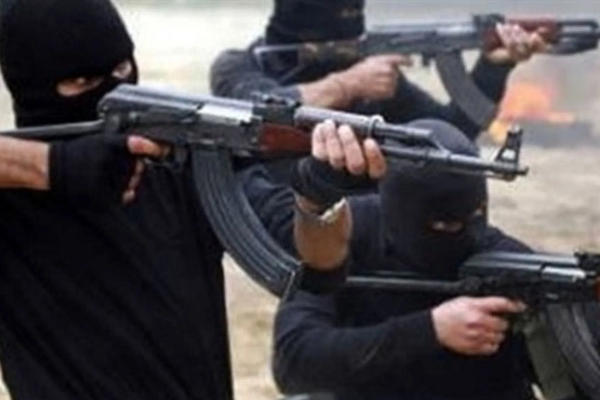 Suspected terrorists wielding sophisticated weapons are terrorising residents of communities around the newly discovered oil field in the Alkaleri Local Government of Bauchi State.
Local authorities said at least 10 people were killed, and residents are being kidnapped daily as others flee villages in the area in droves due to fear for their safety.
Sa'adu Jibrin, a councillor for Maimadi ward – one of the terrorised communities told Premium Times that the gunmen are carrying out attacks in the area unchallenged.
"The kidnapping for ransom is now rampant. In less than 20 days about 30 people were kidnapped, and the least ransom paid was N2 million. They killed at least ten people within a few weeks.
"The area is now blessed with oil which will attract more people for investment, but that can only happen if the place is secure. The gunmen went to the oil drilling site and kidnapped a household leader whose residence is less than a kilometre from where President Muhammadu Buhari inaugurated the oil drilling. The kidnap happened after the president's visit. Two people were kidnapped in the very location.
"At Mai -Arin Kudu community, they killed one person and kidnapped his wife. At Zadawa, they killed a youth leader, we just returned from Gombe, and they fired at him up to seven times, after killing him, they went away with his mother and elder sister. In Mai-Arin Aware community, they killed a father and went away with their son. In the Garfatu community, they killed a vigilante leader and kidnapped his daughter," he said.
"Residents are fleeing daily for safety. The complaints we do receive from the locals are their concerns about how to address the situation. Many have attributed the upsurge in the attacks to the newly discovered oil in the areas but that might not be so," Mr Jibrin said.
He said the Alkaleri Local Government shares a boundary with Yankari Game Reserve, perhaps Nigeria's most popular game reserve. He said the gunmen have hideouts in the forest.
"The gunmen are strangers in the area, they are using local informants in our communities to carry out the kidnap activities, he added.